People have a lot to learn from ethnic minorities about how to care for their own ageing relatives and friends, care minister Jackie Doyle-Price has said.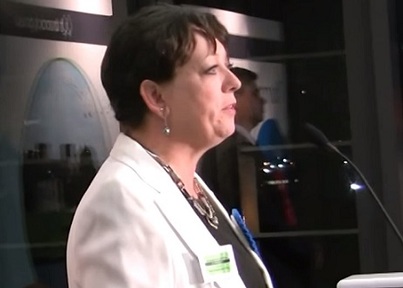 Speaking at a fringe event at the Conservative party conference, Ms Doyle-Price said Asian communities are less reliant on the state and care homes, opting instead to look after elderly relatives at home.
"As a society we've become less good at looking out for our neighbours, not just our families.
"When I was growing up, people used to be in and out of each other's back doors, having cups of tea; if anybody was struggling, everybody would muck in and look after them. And that's gone. We could do a lot better as a society and really look out for each other.
'We used to have those cultural practices'
Speaking at the Manchester event 'Social care and the 'just about managing' – who cares for the carers?', organised by the think-tank Social Market Foundation (SMF)', the care minister said: "You actually find care responsibilities being discharged among ethnic minority populations more than the indigenous population and that's because they bring with them cultural practices, and we used to have those."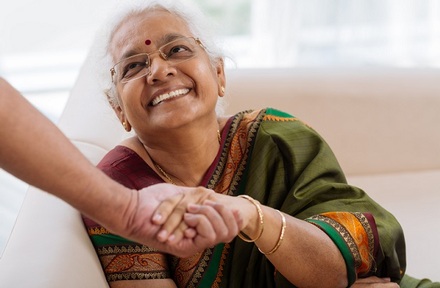 Ms Doyle-Price's speech echoes comments made in the past by health secretary Jeremy Hunt and a former care minister Alaistair Burt about the merits of adopting such 'cultural practices' which would see people relying less on the state in favour of caring for their relatives themselves.
But others have criticised the Government for using perceived 'cultural practices' as an excuse to cut local government social care budgets.
At the event on 3 October, the MP for Thurrock also praised Prime Minister Theresa May's election manifesto pledge to fund people's social care costs by reducing the value of assets that many people hope to pass on to their children.
'Nothing comes for free'
She explained the Conservative's ditched manifesto pledge, requiring people to pay for their own care at home if they owned a house worth more than £100,000, had "actually been very helpful in crystallising this debate because until then a lot of people were blissfully ignorant about the scale of the challenge we face."
"I don't think it's fair to expect the next generation of taxpayers to pay for this generation's long-term needs. It is going to be challenging taking the public with us as we settle these questions because it's going to be hard and nothing comes for free. Individuals are going to have to make provision for themselves, or if they want the state to do it they're going to have a pay a lot more in tax.
"The reality is the taxpayer shouldn't necessarily be propping up people to keep their property and hand it on to their children when they're generating massive care needs."
Caroline Abrahams, charity director of Age UK said: "Older people do not represent a 'magic money tree'. Many have only limited housing equity in their homes and significant numbers have none at all".