An Airbnb-style NHS trial that sees patients discharged from hospital to recover in people's spare rooms, in return for £50 per night for their host, has drawn criticism from a home care leader warning against unregulated care.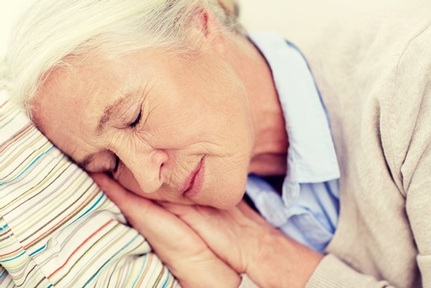 The start-up business CareRooms has been busy looking for hosts in Essex to welcome into their homes NHS patients who are recovering from minor procedures, as part of a new pilot operating in the county.
The hosts will be required to cook three microwave meals and provide drinks during the patients' stay for the price of £50 per night. While some in the home care sector have likened it to 'a Shared Lives scheme minus the CQC regulation', Colin Angel, policy director at United Kingdom Homecare Association (UKHCA) has voiced his own concerns about the trial.
Mr Angel said: "Home-based care and support is a service which can already be commissioned from homecare providers to deliver the appropriate level of support to meet people's individual needs, up to and including 24-hour support in people's own homes."
Referring to the trial he said: "UKHCA's view is that such schemes are unlikely to be able to operate effectively without delivering personal care, and should therefore be subject to statutory regulation.
"As a professional association, UKHCA supports proportionate regulation of social care services, so that people can access services which are registered and assessed consistently by the independent regulator.
"Where such services fall outside statutory regulation (for example, because they do not provide personal care) it is vital that people using them receive sufficient information for them to make an informed decision about the potential benefits and risks involved."
'Not going off half-cocked'
The CQC has said it was unaware of the pilot scheme until news of an NHS carebnb model broke in the Health Service Journal on 25 October.
With a CareRooms website that states 'Now recruiting in Essex. Earn £50.00 per room, per night as a host', Harry Thirkettle, the medical director of CareRooms, told Health Service Journal: "Everyone's immediate concern is, understandably, safeguarding.
"We are not going off half-cocked … We are not going to start taking on patients until we have satisfied all these different organisations' governance procedures and committees [NHS providers, commissioners and councils]. We are really carefully considering this and making sure it is as safe as possible."
Rooms are rented out to funders at around £100 a night, with 50 per cent going to the host. The rest pays for the care services required. While in the home, the patient is monitored by CareRooms call centres and technology.
CQC will take 'all necessary action to protect the public'
A spokeswoman for the CQC said: "Our registration colleagues have checked our system and cannot find a record of CareRooms being registered as a provider. Based on the information that has been presented here, at this stage they are not able to confirm if this provider is required to register with us, or not.
"They would need clearer information about the model that CareRooms is proposing and who will be delivering the 'regulated activity' note: we register companies in England that provide 'regulated activities'.
"If we receive information to suggest that a regulated activity is being provided without registration, then we will use our statutory powers to investigate and take all necessary action to protect the public.
"Our registration colleagues are contacting contact CareRooms to better understand their business model in case they are providing something that would fall within the scope of our regulation."
CareRooms is working with councils in Essex as part of the trial.
A spokesman for Southend council said on 26 October: "We want to make it clear that, at this early stage, the council has only agreed to continue exploring the viability of the project with other partners. We are awaiting further information on how the project will run and the preparation of a detailed business case before we can make any formal commitment or give support to the project."