Half of workers aged 40-64-years-old say they are unable to stop work and retire, when they reach the state pension age because they can't afford it.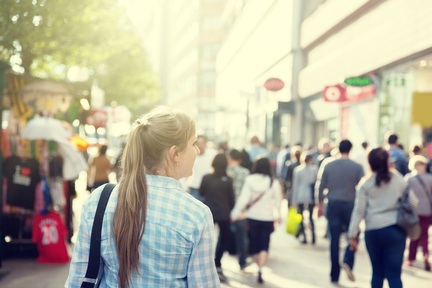 With nearly eight million people affected in this age group, according to a YouGov poll of 1,000 over 40s conducted by Age UK, the charity is calling for everyone to have a 'career MOT' at 50 years-old to help people plan better for later life.
The current state pension age is under review and is set to rise to 67 in the next decade, with further plans to increase it to 68 by 2039. Caroline Abrahams, charity director at Age UK, said: "Our research shows that millions of people across the country will need to continue working in some capacity past their state pension age.
"Some will want to and others won't, but however people feel about it there is a lot to be said for taking stock at age 50, while there is still time to make changes to how the rest of your working life and your transition to retirement are shaping up."
While one third of those polled (35 per cent) expect to be working the same hours in their current job in their late 60s, a quarter expect to be working fewer hours in their current job. Only 17 per cent of those who expect to stop working said that this is because they would be financially secure enough to give up their job.
Having a career MOT at the age of 50 appealed to 51 per cent of those surveyed– prompting Age UK to call for the Government to offer everyone a career MOT when they reach 50 which would involve in-depth career and retirement planning advice and guidance on how they can boost their savings. Age UK has published a public policy paper 'Creating a career MOT at 50'.
In the poll, pension and savings provision topped the wishlist of things to include in the MOT. The MOT wish-list featured:
• A consideration of pension and savings provision to help people save enough for retirement – 48 per cent • A discussion about what jobs they might want to do for the rest of their working lives – 44 per cent • An assessment of their transferable skills and experience – 44 per cent • A discussion about when and how they will retire – 40 per cent • The impact of health on future working prospects – 38 per cent • Identifying skills they may need in the future and options for training – 37 per cent • A discussion about different types of flexible working and how to raise that with their boss – 35 per cent
Ms Abrahams added: "With the state pension age continuing to rise, and people inevitably having to work longer, there is a growing need for everyone to make informed choices about training options, pension provision and future career options, in order to make a successful transition to the retirement they aspire to.
"Clearly, if people are to re-train through formal or semi-formal education, their review needs to take place while they still have time left in their working lives to do it, gain from it and settle into a new role."