A man with Parkinson's disease was bed-ridden for the last month of his life because his council failed to provide him with specialist equipment, the Local Government and Social Care Ombudsman has found.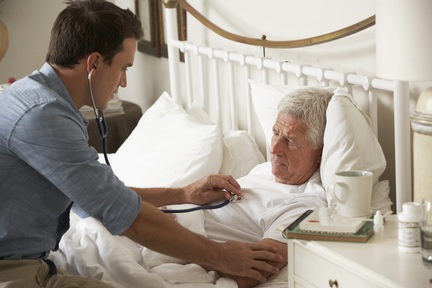 An investigation revealed that despite two occupational therapists identifying the man's need for a special chair, it had still not been provided some seven months later, when he died.
Lancashire County Council has been fined £750 for the distress caused.
Michael King, Local Government and Social Care Ombudsman, said: "This man should not have had to spend his last few weeks bed-bound. He could no longer sit in a chair because he was at risk of sliding to the floor, and his wife was unable to help return him to the chair because of her own health problems.
"While the council had already apologised before my investigation, it failed to identify the root cause of the delay."
The occupational therapist's assessment noted the man needed a special chair to prevent him sliding onto the floor. It was reported that his wife struggled to help her husband as she had back problems and would have to call on neighbours, or for an ambulance, when this happened.
During a stay in hospital, the man was assessed by a contractor for a new chair, but this was not in place by the time he was discharged, and for the last month of his life, he had to stay in bed because he did not have appropriate seating.
The Ombudsman's investigation found the council delayed requesting the specialist chair, failed to record its contacts with the contractor who would provide the chair and took too long to approve the funding.
The council said it had apologised fully to the family for the distress caused and has drawn up an action plan to address the shortcomings identified. It will also act to ensure officers manage their work effectively and without delay, and produce a schedule for filling occupational therapist vacancies as soon as possible.
Mr King added: "When things go wrong, lessons can only be learned to improve future services if the correct causes are identified. I am pleased Lancashire County Council agreed to my recommendations, but I would urge it to reflect on my report and consider what action it now needs to take so other people are not similarly affected."
A spokesman for Lancashire County Council said: "The Local Government Ombudsman found fault on the part of the Council, and this caused injustice to the complainant. The county council has apologised fully to the family for the distress caused by its failings.
"Lancashire County Council has agreed with the action recommended by the LGO and drawn up an action plan to address the shortcomings identified in his report."