Current ambulance handover targets are failing, with a dramatic rise in the number of patients stuck in ambulances outside hospitals, according to recent figures obtained by the Labour party under a freedom of information request.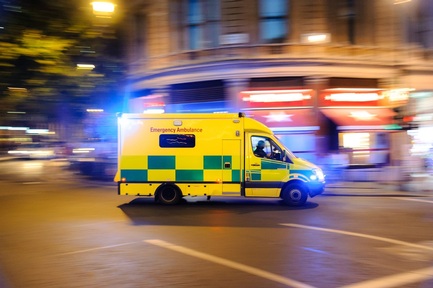 The Labour report states that over the past two years the amount of patients waiting over an hour to be transferred from ambulance to A&E has doubled.
There were 111,524 people who had to wait for at least 60 minutes in an ambulance in 2016-17, up from 51,115 in 2014-15. The increase was even more significant in some parts of the country, with figures from South East Coast ambulance service showing the number more than quadrupled over the same period, while in London it almost tripled.
Jonathan Ashworth, Labour's shadow health secretary, said: "These figures show an ambulance service pushed to the brink by years of Tory underinvestment. It's clear that NHS services last year were operating at the absolute limit of what they could cope with.
"Theresa May has a choice in the Budget; give the NHS the money it needs to deliver a decent standard of care, or leave NHS patients stranded in pain in the back of ambulances because the hospitals are just too full to cope."
Additionally, the report highlighted that the number of patients waiting longer than 30 minutes rose by 75 per cent over the same period, leaving ambulances queueing outside English A&Es departments.
The figures are released at a time when there are growing fears within the health sector that the NHS will struggle to cope come Winter, with forecasts of a virulent strain of flu travelling from overseas and hospital 'bed-blocking' now at record numbers.
Back in June 2017, NHS England reported that 'bed-blocking' figures had risen by half in the past three years, and this is likely to be a contributing factor when looking at the issue involved with transferring patients from ambulances to hospital beds.
The King's Fund have just released their quarterly figures on NHS performance too, which raises concerns about ambulance waiting times. On their website, they state that in June 2012 ambulance trusts were given eight minutes to respond to the most urgent cases, and nationally no more than 25 per cent of these calls should be responded to outside of this time. This standard was met until 2013 and 2014 but for all subsequent years this had been missed.
Crucially, they highlight that the most up to date data shows performance is still poor, with more than 30 per cent of calls responded to after eight minutes, making it 'the worst run in performance since this target was introduced'.
Mr Ashworth warned that drastic action needed to be taken to reduce ambulance waiting times and improve the rate of admissions to hospital from ambulance care. He said: "There is no excuse for the Government to allow another crisis on this scale to develop this year. They've been well warned, and they should take action to sort it out."
Earlier this year, NHS Improvement (NHSI) was also critical, saying "tolerating ambulance handover delays is tolerating significant risk of harm to patients."