A firm offering an online GP service, via an app, as a replacement to existing NHS GP practices across London, has been accused of cherry-picking young and healthy patients, while neglecting the elderly as well as those with mental health issues, dementia and learning disabilities.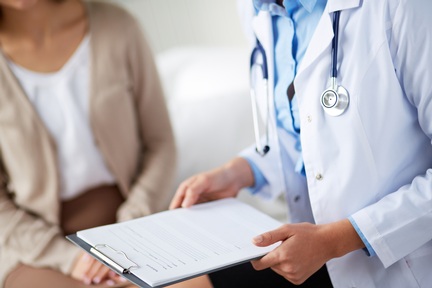 'Cherry-picked' patients
Private tech business Babylon Health has begun offering a virtual GP service as a replacement to GP practices, with plans to expand to the rest of England. It promises patients can book a doctor's appointment via its smartphone app and have a video consultation with a GP within two hours of booking. However, Babylon said some people may be excluded from the new service including frail, older people, those with complex mental health conditions,
This has resulted in Professor Helen Stokes-Lampard, chair of the Royal College of GPs, to criticise the service warning: "Some patients will see this as a golden ticket to get quick and easy access to a GP - and for younger, healthier commuters it could prove a solution to long waiting times for an appointment.
"Technology can achieve wonderful things when used properly, but we are really worried that schemes like this are creating a twin-track approach to NHS general practice and that patients are being 'cherry-picked', which could actually increase the pressures on traditional GPs based in the community.
"We understand that with increasingly long waiting times to see a GP, an online service is convenient and appealing, but older patients and those living with more complex needs want continuity of care and the security of their local practice where their GPs know them.
"We notice there is an extensive list of patient conditions such as frailty, pregnancy and mental health conditions that are the essence of general practice and which GPs deal with every day, but which are not eligible for this service."
Professor Stokes accused the private company of "luring GPs away from frontline general practice at a time when we are facing a severe workforce crisis and hardworking GPs are struggling to cope with immense workloads."
She added: "We are also concerned that patients are being given the option of switching back to their local surgery if they are not satisfied with the level of service offered by the app. As well as issues with patient confidentiality and the safety of the patient record, it is hard to see how this could be achieved without adding to the huge burden of red tape that GPs are already grappling with."
The 'GP at Hand' initiative, launched by the firm, already offers its online GP service to paying customers, in partnership with an NHS GP surgery in Fulham. Babylon Health said it had seen a variety of patients benefiting from seeing a GP quickly, including elderly patients who find it difficult to get to a GP surgery because of mobility issues.
Some patients are advised to see a GP in person and as a result could be excluded from the service. These include:
• Adults with a safeguarding need
• People living with complex mental health conditions
• People with complex physical, psychological and social needs
• People living with dementia
• Older people with conditions related to frailty
• People requiring end of life care
• People with learning difficulties
• People with drug dependence