If one person speaks out and complains about the care they are receiving, it can 'change services for the better for everyone', according to the social care ombudsman.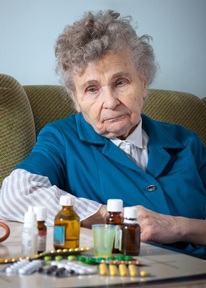 The Ombudsman's Review of Adult Social Care Complaints revealed that in the last year, it upheld 63 per cent of adult social care complaints. This is ten per cent higher than the average across all sectors. There were 609 complaints about residential care, up from 599 the year before and 362 complaints about home care, down from 372.
Complaints over adult safeguarding saw the biggest rise, up from 27 per cent from 2015-16 and the number of complaints about independent care providers rose by 16 per cent to 447. The rise in independent care complaints was attributed to a 'learning culture' among providers, who have got better at responding to complaints and encouraging people to have a voice.
The watchdog's annual review showed that care providers and councils acted on over 1,300 recommendations which arose from people making complaints, between 2016 to 2017.
Michael King, Local Government and Social Care Ombudsman, said: "I want to highlight the power that one person speaking up can have in changing services for the better for everyone.
"Our recommendations not only put things right for individuals, but aim to help councils and care providers avoid the same problems affecting others. Where we think a fault was caused by a procedural or policy issue, we recommend ways to review and change those practices."
Within the Ombudsman's 1,318 recommendations, councils and care providers made nearly 180 procedural changes and pledged to train staff on nearly 50 occasions.
In some cases, as a result of an investigation, the Ombudsman looked into injustices done to people who hadn't made a complaint. For example, one person's complaint about the way a council charged for care, led to over 60 people, who had been affected in this way, being refunded.
In another case, a couple complained about their council's blanket policy on reducing the level of care it gave and nearly 70 other families ended up having their care reviewed following the Ombudsman's investigation.
Cllr Izzi Seccombe, chairman of the Local Government Association's Community Wellbeing Board, responded to the report, saying it "recognises that the total number of social care complaints is small compared to the millions of people receiving services. Councils will continue to work hard to ensure people have their voice heard and are confident that their council will act on any feedback.
"However, we are concerned that despite care workers' best efforts, complaints could become more frequent as the combined pressures of insufficient funding, growing demand and extra costs mean that councils will have less money for essential social care services, such as help with washing, dressing, or getting out and about."
Andrea Sutcliffe, CQC's chief inspector of Adult Social Care, called for care providers "to use this report to reflect on how they listen and learn from people's experiences, concerns and complaints. If all services did this then the quality of care would be better for everyone which is what we all want to see".