Benzodiazepines, which act as a sedative and are used to treat insomnia and anxiety, have been found to increase the risk of death in people with Alzheimer's disease.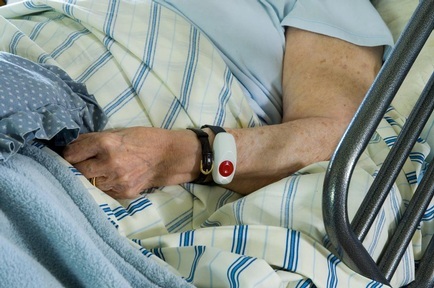 A study by the University of Eastern Finland found there is an increased risk of death for 40 per cent of people with dementia as soon as they start using the drug. Researchers suggested the higher risk of death may be caused by the effect of the drug, as it relaxes the muscles and sedates a person which can lead to fall-related injuries, such as hip fractures, as well as pneumonia and stroke.
The study looked at all people diagnosed with Alzheimer's disease in Finland during 2005-2011. This included 10,380 new users of benzodiazepines and related drugs. They were compared with 20,760 persons who did not use these drugs.
A spokeswoman for the University of Eastern Finland said: "Although several treatment guidelines state that non-pharmacological options are the first-line treatment of anxiety, agitation and insomnia in persons with dementia, benzodiazepines and related drugs are frequently used in the treatment of these symptoms.
"If benzodiazepine and related drug use is necessary, these drugs are recommended for short-term use only. These new results encourage more consideration for benzodiazepine and related drug use in persons with dementia."
The findings were published in the International Journal of Geriatric Psychiatry.