Simple improvements to people's homes can play a larger role in relieving pressure on social care and cut costs by millions of pounds a year.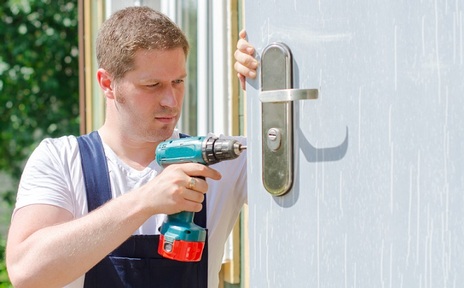 More than 90 per cent of older people in England live in general housing, rather than specialist housing but the UK's housing stock is often not accessible or not adapted to meet the basic needs of those over the age of 65 or with a disability. Far too many people try to navigate steep stairs and use inaccessible showers when simple home improvements could let people live independently in their homes for longer.
Freedom to go to toilet alone
Rachael Docking, the Centre for Ageing Better's senior evidence manager says by installing low-cost equipment like handrails in homes early on, hundreds of thousands of older people could live happier, more independent lives and could "carry out basic daily tasks like going to the toilet for themselves. It could also save our pressured health and social care services a huge amount of unnecessary costs and time."
The 'Room to Improve' report, published by the Centre for Ageing Better, argues small changes to homes earlier on must be a priority to prevent or delay people's use of NHS and social care.
Some minor home adaptations and home repairs can lead to savings of at least £500 million each year to the NHS and social care services through a 26 per cent reduction in falls. Falls account for over four million hospital bed days a year in England alone.
According to analysis from the BRE (Building Research Establishment), adaptations could reduce falls on stairs by those aged 65+ at a cost of around £290 million but could benefit society by around £470 million - with a payback period of less than eight months.
Small jobs include fitting handrails
Ms Docking, from the Centre for Ageing Better, adds: "If homes are not adapted to meet these needs, people are at higher risk of injury, more likely to experience emotional distress or depression and are more likely to need higher levels of care or require hospitalisation if they have a serious fall."
Studies show people's difficulties with daily living activities could be reduced by 75 per cent – these include washing, bathing, going to the toilet, dressing and eating. Home aids and adaptations can increase people's ability to complete everyday activities by 49 per cent and reduce symptoms of depression by 53 per cent.
The most common jobs required are minor adaptations costing under £1,000. These include: handrails, grab rails, ramps, steps, lighting improvements, lever taps, heating controls, key safes, door and window-opening and closing equipment and monitoring equipment for conditions such as dementia.
The Government has said it would give an extra £42 million for Disabled Facilities Grants in 2017-18 to give more people greater access to home adaptations. However, the Centre for Better Ageing has stated: "There is still an unacceptable and under-reported number of people not getting the equipment and support they need".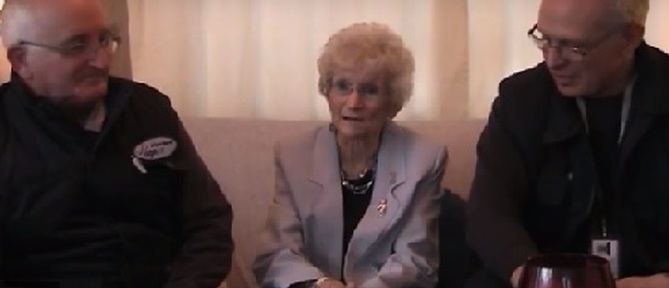 'Sit on my bottom' to climb up the stairs
One elderly woman said of her attempts to climb up the stairs: "I used to sit on my bottom going up... Without the occupational therapists I don't know what I would have done."
And she is not alone. Almost half a million households (475,000) in England are lived in by someone aged over 65 with a disability or long-term illness who say they do not have the home adaptations they need, data from English Housing Survey (DCLG, 2016) reveals.
Ms Docking from the Centre for Better Ageing said local authorities and those responsible for assessing and installing adaptations must ensure people "get timely access to minor home adaptations as well as general repairs" and provide enough funding to get them installed.
Handyperson service prevents 'horror stories' by helping people like Elsie
Age UK is one charity giving people who need it the chance to adapt their homes to suit them. More than 70 local Age UKs operate handyperson services across England. Age UK Milton Keynes' Handyperson service is already out helping people live independently and get through the winter.
Handyman Chris Moore, who works in the Age UK Milton Keynes service, says: "You hear all these horror stories of people not having the heating on, wrapping up in blankets, suffering with hyperthermia and we just like to look out for these things."
He and others working in the Milton Keynes' Handyperson service help older people in approximately 1,200 households each year. Their work includes helping the council with minor aids and adaptations and tiny jobs such as fitting a light bulb, changing a washer on a leaky tap and draft proofing. Bespoke adaptations include ramp-making, building of wooden and concrete steps, making handrails and mending people's broken furniture.
With two Age UK-branded Handyperson vans in Milton Keynes, the workers wear Age UK-branded uniforms to let those home alone know they are legitimate tradesmen sent by the charity.
"They know we're coming, so we're not cold calling", says Chris Moore. "They are always pleased to see us because they've either used us before and they know the sort or work that we do."
Speaking from inside 87-year-old Elsie Gibling's house, handyman Ken Antell says: "Through the front door we can feel there's a draft coming through this wooden door. Really a simple way would be just to reseal the door round its frame. Underneath the door 'there's a howling draft'.
Walking to the living room's radiator he says: "We know from research if there's no radiator foil reflecting the heat back into the room, this radiator could actually lose 25 per cent of its heat." Homeowner Elsie Gibling says: "I've lived in this house for 32-33 years. It wasn't very warm even then!"
Elsie is more than delighted with the visiting handymen's work and is thankful to have them there.
"You can always rely on them" she says.
"I feel more secure because being on your own makes a difference because you know someone's there for you."
2018: 'Less medical, less stigmatising' changes wanted
The Centre for Better Ageing is now liaising with Care & Repair England to gather evidence of high quality, innovative practices locally that deliver home adaptations effectively. It argues poorly-designed products often delay adaptations being put into the home.
With the arrival of 2018, the Centre for Ageing Better will work with retailers, designers, occupational therapists, and others to improve the design of products and their visibility on the market. It wants retailers and designers to offer affordable adaptations 'that look and feel less medical', and therefore less stigmatising, which it says can be a barrier for people seeking help.