A number of older people in Worcestershire will no longer spend Christmas Day at home on their own, thanks to a care home which is opening up its doors to lonely locals.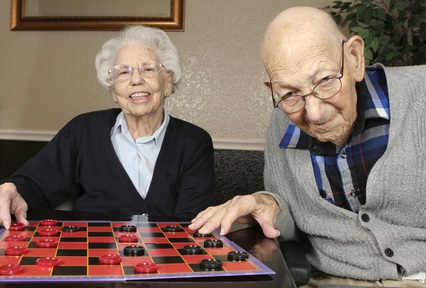 Single or widowed people aged over 65 from Claines, Barbourne and Fernhill Heath who are unable to spend the day with friends or family, will be treated to a sherry or Bucks Fizz on 25 December when they arrive at Fernhill House care home in Worcester.
Chef Chris Williams will serve the guests a five-course Christmas dinner and staff will then escort the special guests into the sitting room to watch the Queen's Speech. Christmas carols and games will then take place as locals and care home residents get the chance to socialise.
'Someone does care about them'
The care home's manager Peta Mandleberg, who came up with the idea, said: "Christmas can be an incredibly lonely time for many people. Those living on their own – particularly if they are elderly or have lost a husband or wife – can find the day unbearable. We all know how damaging loneliness can be and don't want to think that anyone living near our home should spend the day on their own.
"We are keen to involve the local community in many of our activities and often hold free events to which the wider public is invited."
Fernhill House care home which is based near Worcester, has also arranged for the visitors to be driven to and from the setting on Christmas Day.
Ms Mandleberg added: "We hope that this small gesture will go a long way towards helping people know that someone does care about them. Not only will they enjoy a really rather delicious meal - our chef is amazing - they'll also get to meet new friends. And who knows, once they've met, that may be the beginning of a long lasting and beautiful friendship."
'Act of compassion reflects true spirit of Christmas'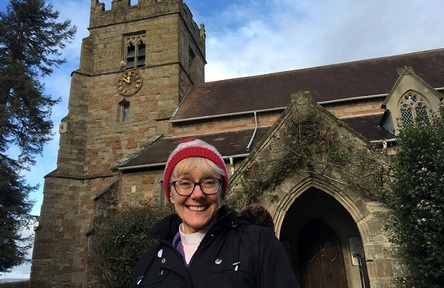 The vicar of Claines St John's and Saint George's CE Worcester, the Revd Jo Musson, said: "I was so overwhelmed at the kindness of Peta's offer that I was moved to tears when she first mentioned it to me.
"For me, this act of kindness and compassion reflects the true spirit of Christmas that Jesus demonstrated throughout his life: that we think of others before ourselves, and that we share what we have with those less fortunate.
"The ladies and gentlemen who have already booked places are amazed at the generosity of the invitation, especially the taxi service!
"There are a few spaces left and if anyone knows of a local elderly person who might otherwise be alone on Christmas Day. They don't have to be a churchgoer to qualify!"
To book a place for someone, call Revd Jo Musson on 01905 780200 or email rev.jomusson@gmail.com.