Comedian and podcast star Sarah Millican has taken to Twitter to keep people from being lonely on Christmas Day, with her campaign #joinin.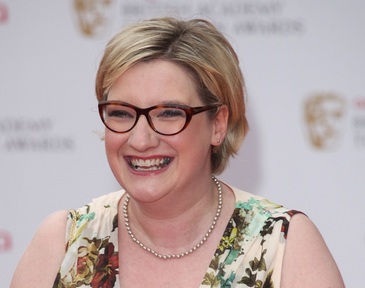 The prolific Twitter user, who describes herself as 'comedian, writer, feminist, eater, and dog & cat mam', will be dedicating her Christmas Day to sparking up social media conversions for those who feel isolated.
In an article for the magazine Standard Issue, the comedian said she started the campaign because she was a 'big softie, who can't bear the thought of anyone being on their own at Christmas'.
She went on to say: "This is for those who don't choose to be alone, but who are, for some reason, on their tod/bob/lonesome. Be it because they have no family, are estranged from their family, it's not their turn to have the kids, even just that their partner is at work, whatever. Alone and would rather not be. This is who #joinin is for."
Ms Millican is big fan of social media, and whilst she admits that it has its faults, she also feels that it's 'good at lessening loneliness': It helped her when she was on the road, travelling long train journeys or up late, so maybe it might do the same for others?
The comedian explained: "So, it made sense to use Twitter for this. By using the hashtag #joinin, you can join a community made up of those alone, those not alone but lonely (I know that's a thing because it was in a Bon Jovi song once, and I used to work in an office), those who wish they were alone, who often tweet the horrors of being with other people to make the lonely ones feel better, adorable; and me."
For the past five years now, Ms Millican has taken to Twitter to ask those in need of company on Christmas Day to #joinin, and it's taken off so much that it's now becoming a festive tradition in itself.
So how do you participate if you want to take part? Well, first and foremost, find Ms Millican on Twitter; her handle is @sarahmillican75. According to the comedian, this is how it works:
"It's just loads of nice people chatting with me and then each other. As soon as I see conversations start without including me (I'm still watching on the hashtag like a SantaGod), my heart fills with warmth, and I know it's working."