A 95-year-old woman who arrived at court with her suitcase packed ready for prison, was spared jail after she received a 16-month suspended sentence for accidentally knocking down and killing a cemetery worker.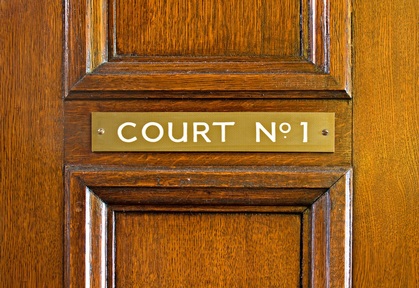 Gertrude Lister, from Bray in Berkshire, had been tending to her husband's grave in Maidenhead on Valentine's Day last year. She got into her car to return home and accidentally pressed the accelerator instead of the brake, hitting and killing 47-year-old Paul Mills.
Ms Lister who received her sentence at Reading Crown Court, was also disqualified from driving for life and ordered to pay £535 costs.
She had chosen to plead guilty to death by dangerous driving as opposed to the lesser crime of careless driving, as it wouldn't then lead to a trial. This was reportedly done out of consideration for the victim's family.
The verdict of a 16 month suspended sentence, however, caused outcry from friends and family of Mr Mills in the public gallery, with many of the victim's family needing to be escorted out of the courtroom by police officers.
Investigating officer PC Claire Miller, of the Joint Operations Unit for Roads Policing, said: "This was a case of driver error which tragically resulted in Mr Mills' death while he was at work. The subsequent investigation determined Gertrude Lister had not suffered a medical episode at the time of the collision nor were there any mechanical issues with the vehicle identified.
"I hope the conviction goes some way towards helping Mr Mills' family to be able to move on from this devastating time in their lives."
There have been a few high-profile crashes in the past year involving drivers in their nineties, and road charity The Royal Society for the Prevention of Accidents (ROSPA) has advice for older drivers on their website.
The charity states that 'there isn't an age at which all drivers become unable to drive safely. Reported statistics indicate that the risk of being involved in an accident increases after the age of 70, and up to that age drivers are no more likely to cause a crash than to be the victim of another road user's mistake.
'Underlying health conditions, and some types of medication taken to treat those problems, are a more common factor in accidents involving older drivers. Indeed, a proportion of older driver fatalities occur when a driver dies of natural causes while driving, and their vehicle immediately crashes.'