Some 86 per cent of independent home care providers in Scotland believe they won't survive 2018 and have been described as "genuinely close to collapse".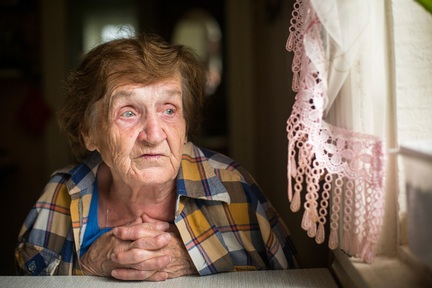 Research by Scottish Care, which represents independent social care providers, found more than 80 per cent were concerned about their sustainability and survival in 2018.
The research is based on a survey of 5,893 home care staff across Scotland who look after 12,156 people each week, which was carried out in December.
Half of home care services did not apply for local authority contracts in 2017 due to sustainability and capacity, according to the survey. Some 40 per cent handed work back to councils last year for the same reasons.
'We are not crying wolf'
Scottish Care chief executive Donald Macaskill said: "We are not crying wolf when we stress the precarious nature of home care in the current climate, with the results of this survey emphasising how genuinely close to collapse we are in Scotland.
"It shows that half of the services we represent feel unable to compete for contracts because the rates and conditions at which they are set by local authority make the delivery of dignified care impossible to sustain.
"And of those who do try to make it work, 40 per cent are forced to hand that work back because it is not viable to continue operating."
Mr Macaskill said most home care providers are willing to give high quality home care but "are stifled from doing so by a drive to the bottom by local authorities in terms of pay and conditions offered to those services delivering that care."
The inability of services to recruit and retain home care staff and to pay them a good wage "further cripples these essential services", he said.
The survey follows Scottish Care's report: Bringing Home Care in 2017, which highlighted over half of home care providers (58 per cent) have found recruitment harder this year than last with one third of all home care staff leaving every year.
Some 49 per cent of home care organisations believe the payment of the Scottish Living Wage has made them less sustainable.
'Present NHS crisis' worsened by lack of focus on social care
Scottish Care's executive and national committees met on 11 January in Glasgow to discuss the survey's findings, and unpick what it means for the care of adults living in their own homes in Scotland.
The chief executive added: "The present crisis being faced by the NHS is being made much worse by the failure to integrate properly, and to dedicate equal resource and focus to social care.
"It is all very well to join up health and social care systems on paper and as structures. But real partnership which puts people at the centre needs to be worked at not just spoken about."