Young carers, between the ages of five and ten, often miss out on a good night's sleep in order to look after unwell family members, a new survey has revealed.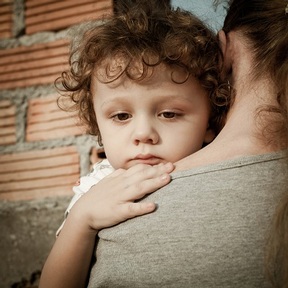 Nearly half of the UK's child carers are getting up in the night to perform duties for people in their household, leaving them tired and stressed the following day, according to the Carers Trust,
The UK's largest charity for unpaid carers maintains that many young carers remain 'invisible' - hidden from support services and with schools often unaware of their existence.
Carers Trust chief executive officer, Giles Meyer, said: "The findings from our survey reveal a harsh reality for the youngest carers in the UK today, almost half of whom are regularly being required to get up during the night in order to look after their unwell family members.
"It is a tragic situation that children who have barely started school are losing sleep which is so significant to their development, and in the night-time, being exposed to and handling issues such as their siblings or parents' panic attacks or epileptic seizures when they should be getting important rest."
The charity says the survey highlights the "shocking amount" that children between the ages of five and ten are required to do. This includes spending between 11–20 hours each week caring, regularly going to the shops unaccompanied to buy essentials for the family and providing emotional support by cheering up family members when they are sad.
Marlon is five and is an infant carer. He lives alone with his mum who has heart problems and low blood pressure. He helps his mum with her personal and emotional care as well as doing regular household cleaning, washing up, helping with cooking and carrying heavy shopping bags.
But two years ago, after his Grandmother had died, Marlon and his mum had gradually become more isolated. Marlon stopped playing with other children and began wetting his bed.
He is just one of 10,000 young carers under the age of eight in England and Wales, who carry out unpaid care.
Marking Young Carers Awareness Day, Carers Trust is calling on politicians, teachers and health and social care professionals, to understand and spot the signs of young carers and urgently prioritise their identification and support for them and their families.
Anne Longfield, the Children's Commissioner for England, said: "Young Carers Awareness Day shines a light on the lives of many thousands of young carers looking after siblings or parents. The contribution young carers make to others every day is remarkable. Yet it is still the case that far too many are not even being identified, and those who are simply do not receive the help they need.
"We know the pressures on these often very vulnerable children are enormous and the impact on their own education and welfare can be significant. There needs to be better peer support networks and we need to make sure local authorities have the resources needed to work more closely with primary and secondary schools to identify and refer potential cases as early as possible."
To help combat this issue, Carers Trust has set up a Text to Give number for members of the public. Please text YCAD18 £5 or £10 to 70070 to donate to Carers Trust.
For more information go to: https://carers.org/