Firefighters fear more lives are being put at risk now that West Midlands Fire Service has involved them in care contracts with councils to help older people because of a shortage of home care workers.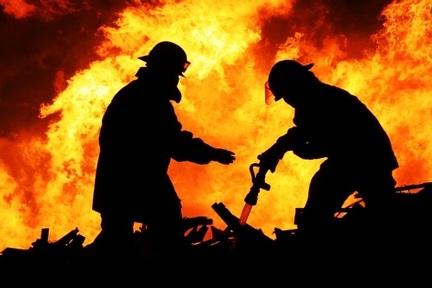 West Midlands Fire Service has agreed care contracts with Coventry City Council, Wolverhampton City Council and Dudley Metropolitan Borough Council to attend call outs from elderly people who have fallen in their homes.
The move has led firefighters to speak out about the move which they say takes them and their vehicles away from emergencies involving fires. West Midlands Fire Brigades Union (FBU) has launched a petition against the fire service's care contracts scheme and has so far got more than 7,199 signatures since its launch on 22 January.
Cleaners and admin staff offered firefighter wages
Steve Price-Hunt, FBU brigade secretary for the West Midlands, told homecare.co.uk: "It takes a particular type of person to care for the elderly and because most firefighters don't want to do this work, the fire service is offering a bumper salary which it can't afford."
Firefighters and non-firefighters working for the fire service are being encouraged to take part in the flexible contract scheme for 'bumper' salaries. This has led to cleaners and admin staff being offered firefighters wages, plus 25 per cent on top - amounting to around £37,000 a year.
Mr Price-Hunt said: "There are about eight people doing this work in Coventry, and at this salary, plus fuel costs, appliance costs, equipment training, the money offered by councils isn't enough". Wolverhampton City Council has already paid £205,358 for the period between April 2016 and October 2017.
Coventry City Council was due to pay the fire service £102,240 for the period between 1 July 2016 and 30 June 2019. In Coventry, fire service staff have also been transporting discharged patients from hospital to their homes since October 2017.
Firefighters say they are not trained for the job
Firefighters are upset about being put on flexible contracts to respond to falls in homes particularly as they argue they are not trained to assist elderly people.
Mr Price-Hunt added: "If an elderly person falls and is on the floor for a long time there are complications associated with this. Paramedics have told us firefighters don't have the training to respond to these calls."
The FBU Brigade secretary says 30 new firefighters have joined the fire service and the requirement to attend to such calls is now in their contracts.
The firefighters' petition urges the West Midlands Fire Service to stop issuing these flexible contracts to new firefighters and to have all emergency frontline vehicles available for emergencies and not tied up with non-emergency work. The petition also highlights examples of firefighters' emergency work including response to large fires such as the Grenfell Tower fire and terrorist attacks.
'Back-door privatisation' of fire service
The petition states: 'Firefighters firmly believe that West Midlands Fire Service is currently running these non-emergency services at a massive financial loss to fulfill contracts.
'This course of direction poses a very real risk of back-door privatisation of your fire service.
'Firefighters also have grave concerns that if they are made to undertake this work, then those outside the fire service currently doing this work could lose their jobs. They do not wish to be part of a project which leads to job losses for some of the lowest paid, hardest working men and women in our society.'
In response, the West Midlands Fire Service stated: 'While it may not be considered the traditional role of a firefighter, the service is evolving and changes need to be made to ensure we are meeting community risk where appropriate.'
Home care staff shortage and strikes
The launch of the firefighters' petition this week, follows strike action by council-employed home care workers on 20 January and a protest rally outside Birmingham City Council's offices.
The number of council-employed home care workers in Birmingham alone has fallen from 1,100 in 2010 to 300 in 2018. Home care staff say they are poorly paid by the council, not paid for travel to and from shifts and want greater flexibility in their shift pattern and the ability to 'self-roster'.
Caroline Johnson, Unison branch secretary for Birmingham said: "We want the council to withdraw three split shifts that sees them work from 7am to 12, 12 to 2pm and 4pm to 10pm. Their shift patterns make them tired and ill when they need to be on the ball when it comes to medication and support for those needing home care."
While Birmingham City Council has agreed to sit down and enter talks with Unison and ACAS, more strike action by the city's home care workers is planned for 6 February.
If you want to sign the firefighters' petition visit: www.change.org/p/west-midlands-fire-service-stop-west-midlands-firefighters-being-taken-away-from-the-frontline