Love is in the air, on the tv and social media – it'll be all around us again on Valentine's Day but for partners living at home alone it's just a 'pain in the heart'.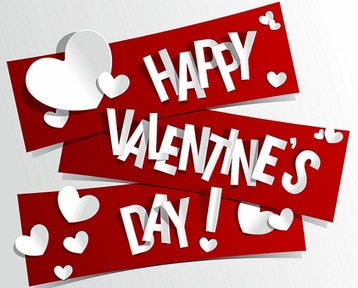 While the flipside of love is heartbreak and loss, it is death and divorce which fosters recognition and understanding from the public. But, if your partner is very much loved, alive but living away from you for social care reasons, the result can leave the lover suffering in silence.
One wife living alone has taken to sharing her pain with strangers on an online forum.
'I think we need a new thread posted here for a Home Alone Club', she writes on 7 January in a forum for people whose partners have dementia on the Alzheimer's Society website.
Writing under the name of Chloe* from Oxfordshire, she says: 'So many of us now have partners in nursing homes. It's not easy being on your own and it's also not easy visiting the one you love which I am fortunately able to do daily now. 'There are lots of good reasons for having nursing home care but I really wish my husband had been discharged from hospital back home with me.' Her frank confession sparked other men and women to immediately come forward to describe in the Home Alone Club thread, the real loss they feel living away from their soulmates who have dementia.
That same day, Karl* from Salford posted of his love: 'Nothing will make up for the loss of her, sectioned then in care. When I leave her each day she doesn't know so at least only one of us suffers the pain of departure.'
'Pain in heart'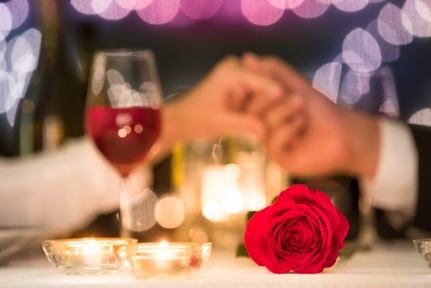 A lonely woman living in Leicestershire posted (8 January): 'I know just how you feel. Leaving my husband to come home breaks my heart. I am thinking all the time are they looking after him when I am not there, then I get home and the house feels so cold without him there.
'I never thought you could feel so much pain in your heart but it's true I feel like mine is breaking. I know Peter does not know really where he is but I am always thinking he does.'
Chloe admits she can't fault the care home's work but misses the time she had with her husband. 'The nursing home has all the qualities I was told to look for', she writes but adds 'Now that I am able to visit him every day I found it a lot harder seeing him so lost.
'There is the emotional side of being alone as well as the practical side of trying to do things by yourself but the thing I miss the most is the closeness that we had.'
Doctor told me to consider myself a widow
A woman from Hatfield tells the Home Alone Club: 'I miss my husband so much but not the man in the care home. It is hard to begin to build your life again, we were supposed to retire together. I tell myself we are moving forward together in a different way but in truth he doesn't know who I am or that I visit him.'
But the efforts made by those left home alone for their true loves suggests love can endure. A Skipton wife tells the woman from Hatfield: 'I know exactly how you feel. When I've been to see my husband of 51 years, I just sit and cry.
'When he was first diagnosed, the doctor told me to consider myself a widow, as the man I married had gone. Not true, there are still glimpses of him, few and far between, but still there. I would give anything to have him back home with me.'
'Couples everywhere I go'
On 19 January, Chloe tells the club: "Today I feel particularly sad and alone. Why? It's my birthday. My husband was asleep the whole time that I was with him.
'Finding new interests when we have always done everything together for the last 45 years is really hard for me. The other thing I find really difficult is that everyone seems to be in couples everywhere I go.'
Another heartbroken partner tells her: 'It was mine [birthday] Jan 7 last year. Robert* got annoyed that I had presents and not him, when someone wished me Happy Birthday, he then got annoyed that he didn't know about it.
'This year, I went out for the day with our daughter and two granddaughters. Would have loved to have shared it with Robert.'
Chloe tells the club: 'I am meeting new ladies at the Fitness Club and starting to chat a bit but I find it hard to talk about what's happened to my husband. It's not that I particularly want to keep my husband's condition a secret, it's just that I hate the words Alzheimer's and dementia because only us living with it know the true impact it has on our lives.'
Labours of love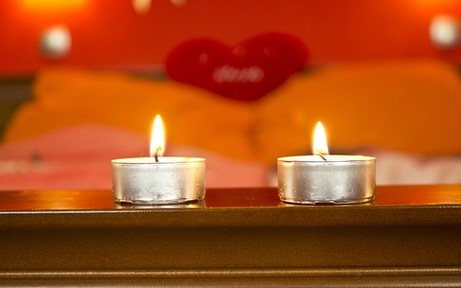 A North Yorkshire wife said of her husband's move to a care home: 'How strange life is after being a full-time carer to having no focus. Sadly, now he's end of life and I'm sitting by his bed overnight so he's not alone'…she confides…'Love the man he was and pray he doesn't linger too long'.
While each 'club' member exposed personal moments of misery, sadder news was to come as Chloe said on 24 January: 'Just to let all my friends here know that my husband passed tonight. 'Fortunately, I was with him which was what I always wanted to be.
'I know my husband was lost to me many months ago but I was hoping that having him close again he would feel my love and we would have many more months of just being together.'
These posts are just a handful of the messages from men and women and shared on the Alzheimer's Society's online forums. On the day she broke news of her husband's death, Chloe told Home Alone Club's members: 'I guess I will now have to move to the After Dementia – 'dealing with loss forum' now'.
Her shared words reveal some comfort and a place to go can be found even for those sitting at home alone who still love but have lost a love to dementia. Chloe wrote her final post in the home alone thread on 29 January, telling them: 'Thank you all again for helping me through the last seven years.'
Anyone affected by dementia can share their views in online forums available on the Alzheimer's Society website.
*All names have been changed to protect identities.