MPs have criticised assessors of the two main disability benefits, Personal Independence Payments (PIP) and Employment and Support Allowance (ESA), branding them 'at best lacking in competence and at worst actively deceitful'.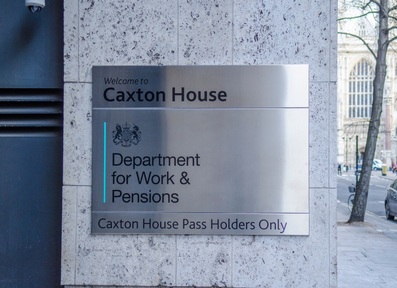 None of the contractors, Atos, Capita and Maximus, which assess disability, have ever hit their quality performance target, despite a "low bar" being set by the Department for Work and Pensions, according to the report by the Commons Work and Pensions Committee.
MPs say there is a "pervasive lack of trust" and called for the recording of face to face assessment and to provide a record and a copy of the assessors report to claimants. They also want the process to be made more accessible, from the format and style of the application form, to information about home visits, as well as information about what to do if their claim is rejected.
'Failure' of assessment system leads to 'lack of trust'
Chairman Frank Field said: "For the majority of claimants the assessments work adequately, but a pervasive lack of trust is undermining its entire operation. In turn, this is translating into untenable human costs to claimants and financial costs to the public purse."
Mr Field called for "urgent change" and added: "Recording the face-to-face assessment would go so far toward increasing transparency and restoring trust it beggars belief that this is not already a routine element of the process.
"The current contracts have not made the system fairer, have not made it more transparent and have not made it more efficient. They are up for review, and market interest appears limp. The existing contractors have consistently failed to meet basic performance standards but other companies are hardly scrambling over each other to take over. The Government should be prepared to take assessments in house."
'How did you catch Down Syndrome?'
Last week, evidence was published about the poor treatment some claimants had experienced at the hands of assessors.
This was after MPs were "impressed and moved" by inquiry evidence they received, resulting in the decision to show a collection of "just a few of the thousands of stories claimants shared with them".
Claimants said they were asked demeaning and uninformed questions by assessors, such as "how did you catch Down Syndrome?", and "why you have not yet killed yourself?" (to a woman who was feeling suicidal).
The inquiry received some 4,000 submissions in total, the most ever reported.
Rob Holland, public affairs manager at the learning disability charity Mencap, said: "For assessors to be asking 'when did you catch down syndrome' this should be warning enough that our benefits system is failing the people it is designed to support.
"Assessors lack specific knowledge about how a disability affects someone's life, meaning people are not getting the vital support they need and deserve. It is no surprise that over 60 per cent of appeals to benefit decisions are being successfully overturned when challenged."
There have been 290,000 rejected claims for PIP and ESA since 2013 that have since been granted on appeal, a total of six per cent of all those assessed, according to the report.
Mr Holland added: "These failings come at a huge cost to the taxpayer and even greater cost to the lives of disabled people who have to cope with the stress and anxiety of navigating a benefits system that repeatedly makes wrong decisions and assumptions about their lives."
Many people with mental health issues 'too unwell' to fight appeal process
Mental health charities called for assessors to have more awareness of mental health issues.
Ayaz Manji, policy and campaigns officer at Mind, said: "Support from the benefits system can help people with mental health problems to live independently and take control over their own lives. However, this report highlights how badly the benefits assessment process is failing many people with mental health problems. More than half of people who appeal their benefit decision see it overturned, but for too many people, going through that process just isn't possible because they are too unwell to face it.
"The inquiry also revealed shocking stories of assessors who lacked even the most basic understanding of mental health. We need to see greater expertise and knowledge in mental health among assessors."
To read the report click here