A deaf and blind climber has challenged himself to trek night and day along the Ridgeway – a national trail in South England - as part of a 52 mile journey to raise money for a disability charity.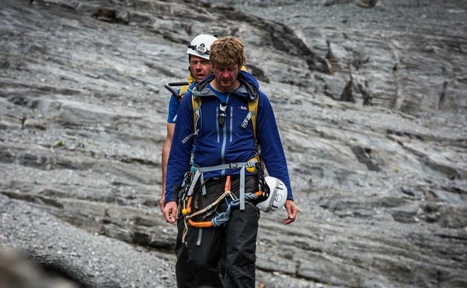 Forty-four-old John Churcher has a hearing impairment and only three per cent vision.
He may have Usher Syndrome but he is an experienced climber and in 2015 he became the first deafblind person to climb to just under 4,000 metres to the summit of Eiger in Switzerland.
Now Mr Churcher has decided to take his Ridgeway challenge to fundraise for disability charity Sense. He is also counting on more than a little help from his friend Mark McGowan, who has offered to be his sight-guide for the walk.
His walk begins at Barbury Castle; an Iron Age hill fort in Wiltshire on 9 June.
He will travel through the night, past landmarks including the Uffington White Horse before reaching the finish line at Field Farm in Watlington on 10 June.
Mr Churcher, says: "I'm really looking forward to the walk in the summer. I don't feel nervous, only excitement about taking on another challenge."
'Mentally as well as physically exhausting'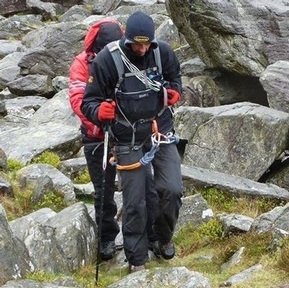 John Churcher may show no sign of nervousness but the same cannot be said for his sight-guide.
Mr McGowan was John's sight-guide for the Eiger climb in 2015 but says: "I'm a little nervous, as sight guiding for 52 miles straight will be mentally, as well as physically, exhausting."
Far from leading him by the hand, the 49-year-old will guide Mr Churcher by walking in front of him and telling him about any major deviations on the path and any other potential hazards that lie ahead.
The two climbing buddies will be accompanied on the walk by 27-year-old Jay Owen, who is autistic.
Mr Owen also climbed with Mr Churcher as a member of the Eiger Paraclimbing Team in 2015 but says he has never walked as much as 52 miles in one go before.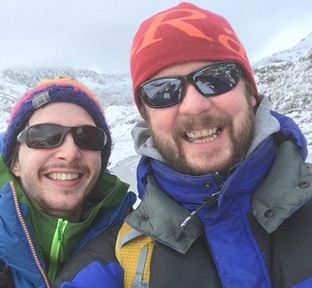 The trio will train in Snowdonia and other parts of the country including Oxfordshire - where the Ridgeway walk will take place. Mr McGowan says training in Oxfordshire will enable them "to get used to the terrain and understand the challenges".
The 'RidgeWalk' will take place on June 9-10. To date, (12 March) the men have raised £335 for Sense - the fundraising target is £2000.
On his JustGiving page, Mr McGowan writes: "We are fundraising for Sense, a national charity that supports people with complex communication needs, including those who are deafblind, to be understood, connected and valued.
"They are there for every person who faces communication barriers in a world that relies on being able to see and hear well to be connected.
"Together, we can unlock barriers to communication so no one is isolated, left out or unable to fulfill their potential."
To donate money to John Churcher's fundraising challenge visit: www.justgiving.com/Mark-McGowan4