Two nurses, who work with people with dementia, are raffling off their four-bedroomed house to raise funds for a dementia centre.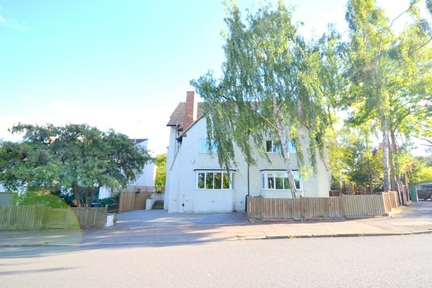 Marty Pumbien and his partner Annie have entered their Northampton home into a 'Win a House' competition with people paying £5 to enter.
There are 500,000 tickets on sale, with some of the proceeds from the competition helping to fund the UnityDEM centre, co-run by Northampton University.
Mr Pumbien said: "I read that someone put their house up for sale in a similar competition and I thought what a great idea. The house is too big for us and we wanted to downsize, so why not?
"Thankfully, Annie also agreed.
"My partner Annie and I are both nurses and have first-hand experience of helping people who have dementia, either on the wards or during home visits. Funds from this venture will go some way to supporting vital work in the care of people with dementia."
If all 500,000 tickets are sold, the couple will raise a total of £2.5m.
The competition will run until midnight on Sunday 14 October.
Mr Pumbien added: "We will receive £800,000 for the cost of the house and expenses. £1m will go to the University which plans to use it to fund UnityDEM.
"The remaining £700,000, assuming we sell all 500,000 tickets, will be used to buy another house to do this again and raise even more money for this and other charities."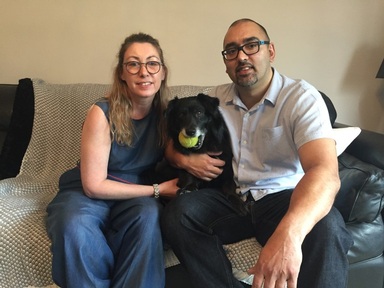 UnityDEM, which opened earlier this year, is a 'one stop shop' for care, information, training and guidance for people who have just been diagnosed with dementia. Their carers have access to the same support at the same time. The centre helps people with dementia and their carers adapt to their change of circumstance, cope with the initial diagnosis, feel less isolated and improve self-confidence and wellbeing.
Professor Simon Denny, executive dean of research, impact and enterprise at the University of Northampton, added: "We're incredibly grateful to Marty and Annie for their generosity in putting their house into this competition, which should reap dividends for the people of Northampton in the years to come by supporting UnityDEM."
For more about the house and how to enter the competition, with all terms and conditions, go to https://www.winahouse.net/.