Theresa May has said Albert Thompson, who was denied NHS cancer treatment, as he cannot prove he is in the UK legally despite having lived here for 44 years, will now be able to get the treatment he desperately needs.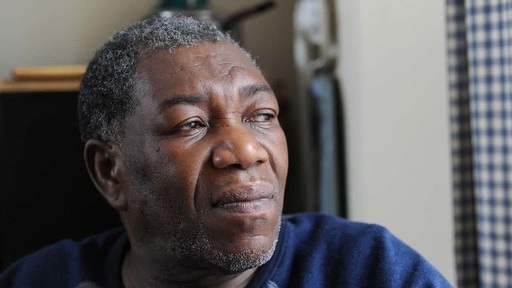 The Prime Minister made the announcement at Prime Minister's Questions. Campaigner Jacqueline Culleton, who set up a petition calling on the Government to change its mind, announced the news on change.org. Over 360,000 people signed the petition urging the Government to give Mr Thompson cancer care on the NHS.
She has also been raising money for his treatment and had managed to collect donations of over £42,000 with the bill for his cancer treatment costing £54,000.
Albert Thompson (not his real name) is 63 years old and has lived in London for 44 years. He has been diagnosed with prostate cancer.
However after major surgery, he arrived for his first radiotherapy session in November last year and was told that unless he can prove he is legally entitled to live in the UK he will have to pay the full £54,000 for his treatment upfront.
Mr Thompson came over from Jamaica when he was a teenager.
Campaigner Jacqueline Culleton revealed that she set up for the petition as "having been a primary carer for loved ones who have had cancer, I know that it is expensive, frightening and depressing.
"People who do not have a lot of savings or support from elsewhere struggle massively financially, and Albert has been unable to work for some years now due to cancer so has nothing. Even with appropriate support, cancer is a lonely and terrifying journey. I can't imagine the despair that this man must be feeling right now."
She added: "This is part of a much wider issue too, of people who originally came from Commonwealth countries now not being recognised as legal citizens - despite living in our country for many, many years and contributing in the same way we do. Let's stand up for their rights - and stand up to the increasingly harsh landscape that the Home Office is creating for innocent people that are relying on their country's support at the hardest times in their lives."
The plight of the Windrush generation has been under the spotlight with people being threatened with deportation unless they can prove their immigration status. Rules introduced in 2012 mean that if the Home Office has no records of a person, they have to provide documentary evidence such as payslips or health cards for each year they have lived in Britain to prove their right to be here.
Those arriving in the UK between 1948 and 1971 from Caribbean countries have been labelled the Windrush generation, in reference to the ship that brought over the first workers from the West Indies in 1948. Many arrived on their parents' passports.
The Home Office says Mr Thompson has been unable to give them sufficient documentary evidence to show he has lived in the UK continuously since arriving from Jamaica as a teenager.
He has lost his Jamaican passport and has never applied for a British passport. Mr Thompson has worked as a car mechanic and paid taxes for over three decades.
He is not officially a member of the Windrush generation as he arrived in the UK in December 1973. This was just months after the cut-off date for a law giving people from the Commonwealth living in the UK indefinite leave to remain.