One in five adults receiving care have revealed they are going hungry, with the same amount of people saying they also feel 'unsafe in their own homes', according to a survey by the Care and Support Alliance (CSA).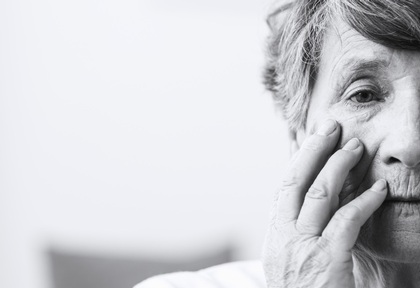 Additionally, over a quarter of those surveyed have been unable to maintain personal care basics such as washing, dressing and visiting the toilet.
The CSA survey, 'Voices from the social care crisis', which interviewed some 4,000 people who need care or look after someone who does, concluded the current care system was 'failing and unfit for purpose'.
Twenty per cent of people receiving care are having care packages reduced
All eyes are currently on the Government to see when they are going to release the Green Paper on adult social care, and the sector is holding its collective breath to see what detail lies within; especially with regards to funding.
The Alliance, a coalition of more than 80 of the country's leading charities, is asking people to add their signature to an open letter to Jeremy Hunt, Secretary of State for Health and Social Care, to highlight some of the things which need to change within the adult care sector.
Caroline Abrahams, charity director at Age UK and co-chair of the Care and Support Alliance, said: "The experiences of thousands of people in this survey are damning evidence that our adult social care system is broken and unfit for purpose.
"It is especially worrying to have heard stories from people whose care has been cut, even though their needs have either stayed the same or got worse. And the reality is that care cuts aren't saving the Government money, the NHS is picking up the bill as people are pushed into ill health and crisis because of a lack of basic help."
Another significant statistic is that nearly 20 per cent of those surveyed have had their care packages reduced, even though their needs have increased or stayed the same. Ms Abrahams said the Government needs to provide funds fast to rectify issues such as this. She explained: "The Government must provide funding now, as well as focus on future reforms, as essential steps towards getting our care system back on track."
Other 'worrying' findings in the survey showed that 1 in 10 people felt that they couldn't leave the house, and another 1 in 8 told the CSA that they've delayed leaving hospital because of not being able to get the care they need.
'Carers just left cold soup by the side of Mum'
The CSA survey was distributed earlier this year to 'self-selecting' people who identified as having experience of adult social care in England, with many respondents revealing poor experiences of care; amounting to neglect in the worst cases.
Keith Bright, 58, from Norwich said "We're worried about our situation in the long-term and can't see how it can go on like this. We just can't do this anymore, we've spend over £28,000 in five years on social care, and we don't know what's going to happen in the future."
Another respondent, Lorraine Hammond, aged 47, from Lincoln, struggled to find good quality care for her mum; she tried two care homes and home care services. She said: "The carers hadn't been feeding her lunch, they had just been leaving cold soup by her bed."
Other criticisms of the survey respondents to their current quality of care were:
"I haven't been washed for over two months. My bedroom floor has only been vacuumed once in three years. My sheets have not been changed in about six months, and my pyjamas haven't been changed this year. My care workers don't have time for cleaning, washing or changing me."
"I feel 100 per cent let down and not heard".
"I've become a burden to my family, lost many friends and just can't be the husband and partner, I would like to be. It's not just me that suffers, but all the family."
Social care green paper 'needs to stop widespread poor care and neglect'
Currently 1.2 million older and disabled people are unable to get the care they need, almost double the number since 2010, according to Age UK.
The Kings Fund has estimated that a £2.5 billion funding gap is estimated by 2019/20.
One of the biggest problems within the adult care system is still 'bed-blocking'.
The CSA revealed that "the NHS picking up the cost of care creates unnecessary inefficiency; a hospital bed costs £2,800 a week compared to £600 for personal care in a care home and less still for care at home".
The care campaigning group concluded that a lack of available care was causing huge problems for those 'stepping in to try to fill the gap', with some relatives 'being pushed to breaking point.'
Mark Lever, chief executive of the National Autistic Society and co-chair of the Care and Support Alliance, said: "Inadequate care is now a common problem across the country and it is those who need care and their families who are paying the highest price. The stories of frustration and heartache we heard are all too common.
"Regardless of someone's condition or age people should be getting care so they can live safely and with dignity. The Government must ensure the upcoming Green Paper proposes effective ways of meeting the country's social care needs and urgent funding is also required so stop the widespread poor care and neglect our survey has uncovered."
To add your name to the letter for Jeremy Hunt, please go to www.careandsupportalliance.com/letter