With millions of people playing the smartphone game Sea Hero Quest - believed to be the world's largest dementia experiment - academics have discovered where a person lives can impact on their navigational abilities.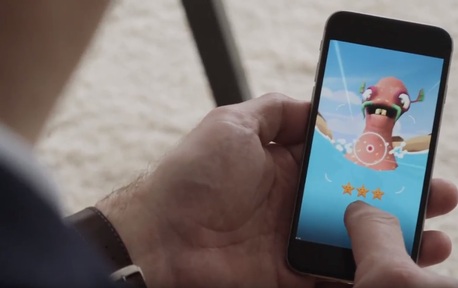 Researchers at University College London (UCL) have named people in Finland, Denmark and Norway as high performing navigators when compared to the rest of the world, after analysing players' data.
The game Sea Hero Quest was created in 2016 to gather large amounts of data about spatial navigation - which is considered a major indicator in the development and diagnosis of dementia.
"We've found that the environment you live in has an impact on your spatial navigation abilities," said Dr Hugo Spiers, lead author of a study on the data published (9 August) in Current Biology.
"We're continuing to analyse the data and hope to gain a better understanding of why people in some countries perform better than others."
Academics have discovered navigation skill across all countries declines steadily across adulthood. While age most strongly correlated with navigational performance, researchers also found the wealth of the country you live in, as measured by GDP (gross domestic product), correlated with performance.
Researchers say this relationship may be due to associations with education standards, health and ability to travel. High performers Finland, Denmark and Norway also all share a national interest in orienteering.
For the latest study, researchers restricted the anonymised data to those who provided their age, gender and nationality and were from countries with at least 500 participants.
While it is difficult to determine if someone has dementia or a naturally deteriorating memory due to ageing, spatial navigation is considered to be an issue affecting people in the early stages of dementia.
Academics believe Sea Hero Quest may be useful as a screening tool for early warning signs of dementia, as well as a way to monitor the disease's progress.
The game's navigational challenges come with a plotline about a sailor attempting to navigate the seas to find his father's lost memories.
Players act as seafarers who must memorise a map before completing a wayfinding task, and later navigate a river and remember their trajectory so that they can shoot a flare gun back to their starting point. The game monitors several times a second how a player navigates, recognises landmarks and their sense of direction.
Every decision a player makes is fed back to scientists at UCL. This builds a picture for the scientists of what normal navigation looks like. Scientists say the game's data can help them understand how a healthy brain navigates and test those with dementia to see how their navigational decisions differ.
When the game was first launched, researchers had hoped 100,000 people would download and play the free game but Sea Hero Quest now has more than four million players.
Tim Parry, director at Alzheimer's Research UK, which funded analysis of the Sea Hero Quest data, said: "The data from Sea Hero Quest is providing an unparalleled benchmark for how human navigation varies and changes across age, location and other factors.
"The ambition is to use these data insights to inform the development of more sensitive diagnostic tools for diseases like Alzheimer's, where navigational abilities can be compromised early on. With such a huge number of people participating in Sea Hero Quest, this really is only the beginning of what we might learn about navigation from this powerful analysis."
The game is available for all to download for free from the App Store and Google Play.