A whopping £91,000 was lost by each victim of pension fraud last year, with 45-65 year-olds most at risk of falling prey to these scams.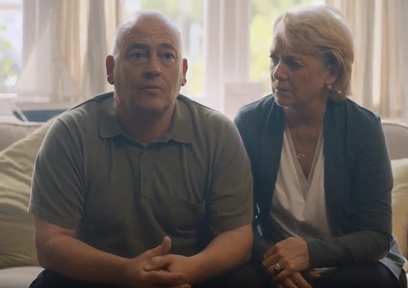 Almost a third (32 per cent) of pension holders aged 45-65, have no idea how to check whether they are speaking with a legitimate pensions adviser, according to a poll of 1,018 adults conducted by the Financial Conduct Authority (FCA) last July.
In light of these findings, a new television advert highlighting the dangers of pension scams is to be broadcast from Tuesday (14 August) as part of a public awareness campaign launched by the FCA and The Pensions Regulator (TPR).
Nicola Parish, executive director at TPR, said: "£91,000 is a huge amount of money for someone approaching their retirement to suddenly have ripped from their savings. If someone cold calls you about your pension, it's probably an attempt to steal your savings. Our message is clear – hang up and report it."
58 year-old lost almost £25,000 of pension
Fifty-eight-year-old Paul Senior from Moray in Scotland was searching online for locations in Scotland to relocate to from Yorkshire back in 2012 when he spotted a website offering a pension investment scheme and filled out an online form expressing interest in the opportunity.
He was later contacted by phone with the caller offering to find out how much his pension was worth. Mr Senior was told he should invest his entire pension in a separate investment company. He did by first transferring £7,500 in September and then a further £17,250 in November.
After the investment company 'went quiet', Paul Senior tried phoning and emailing the company several times about his investment but did not get through to anyone.
He then received a bill from Inland Revenue for £22,000 and it was only then that he had realised he had been scammed and his pension was invested fraudulently. He has reported the incident to the police but has not managed to recover the money. He is still paying the £22,000 bill from HMRC.
Mark Steward, the FCA's executive director of enforcement and market oversight, said: "The size of individual pension pots makes pensions savings an attractive target for fraudsters. That's why we're urging anyone who is thinking about transferring their pension to check who they are dealing with and only use firms authorised by the FCA."
Scammers 'infiltrate our psyches'
Dimitrios Tsivrikos, consumer and business psychologist, said: "Scammers are intelligent, ambitious and deceiving. They mimic the sales patter used by salesmen, building trust, a rapport and a relationship to infiltrate our psyches and influence our behaviour.
"That's why I want everyone to remember that if it sounds too good to be true, then it probably is. So, put the phone down to unsolicited calls regarding your pension and stop a scammer from stealing your retirement."
Citizens Advice has calculated 10.9 million consumers have received unsolicited contact about their pension since April 2015. Pensions minister Guy Opperman said: "Pension scams are devastating for hardworking people and can rob them of the retirement they planned."
The FCA advises the public to:
- Reject unexpected offers
This includes being contacted out of the blue by for example telephone, email, or on the doorstep about a pension opportunity.
- Check who you are dealing with
Go to the FCA Register to check the person offering financial advice is FCA-authorised. If the firm is on the FCA Register, call FCA's Consumer Helpline on 0800 111 6768 to check the firm is allowed to give pension advice.
- Don't be rushed or pressured into a decision
Take your time to make the checks, even if this means turning down an 'amazing deal'. Be wary of promised returns that sound too good to be true.
- Get impartial advice
The Pensions Advisory Service provides free independent and impartial information. If you're over 50 and have a defined contribution pension, Pension Wise offers pre-booked appointments to talk through your retirement options.
Victims of scams can be repeatedly targeted by fraudsters with offers to get their money back. The public can report nuisance calls and messages to the Information Commissioner's Office by calling 0303 123 1113.