France, Spain, Germany, Italy and Japan have all 'grasped the nettle' when it comes to tackling social care, while England is doing 'rather badly' when it comes to caring for its elderly, a report by the charity Age UK has warned.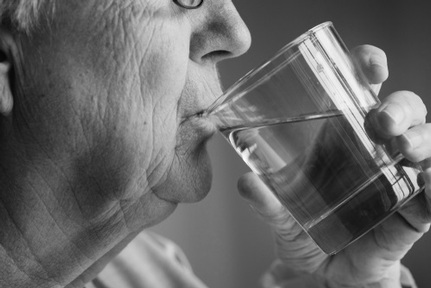 The charity's report found other countries have 'more progressive systems' than England when it comes to social care provision, by either providing a non-means tested basic level of care (Germany), capping the amount of co-payment for all (at 10 per cent in Japan) or using a more generous and gradual means test (France).
Meanwhile, England has been described as having the strictest means test for its citizens, compared to other countries. And while Japan and Germany started the process of social care reform long ago, the charity said 'here in England we have been painfully slow to get going'.
Caroline Abrahams, charity director at Age UK said: "Sadly, this new report shows that England has been left behind in the race to update the funding of care for older people, compared to some other similar nations. As a result, our older people and their families are paying more and bearing a lot more of the risk of needing expensive long term care. What's more, the freezing of thresholds and allowances in recent years has made our offer to older people in this country even stingier."
Japan has 'most sophisticated' care approach
The report conducted on behalf of Age UK by Incisive Media, named Japan as 'the country among this cohort which arguably has the most sophisticated and developed overall approach'.
It said: 'Quality is better ensured by a system based solely on service standards, rather than price competition.
'For example, in Japan, the price of services is set nationally with recipients able to choose provider. This is said to keep quality high, with providers unable to undercut each other as happens here. A damaging race to the bottom is therefore avoided.'
Japan created a national care insurance system back in 2000. Its social care system is financed by general taxation, age-based premiums and user co-payments.
Insurance is compulsory for those aged over 40. Users are obliged to contribute 10 per cent of the cost of their care as a co-payment when they need them, although payments are capped for low earners. Fees for accommodation costs in residential care are paid in addition.
France
Sixteen years ago, France introduced a universal, mandatory care insurance scheme. The Allocation Personalisée Autonomie (APA) is funded by income tax and an income adjusted co-payment. In residential care, recipients pay their own accommodation costs but poorer recipients receive financial support.
For home care, users in the highest income bracket must pay a 90 per cent co-payment, while those in the lowest bracket do not need to share the costs. With high levels of co-payment made by the highest income-earners, the result is the largest private insurance market of any of the countries.
Germany
Some 23 years ago, Germany started delivering long-term care through public health insurance. While mandatory for working people, individuals can opt out of the government programme and take private health insurance instead. Germany's health insurance covers only basic needs and not the full cost of care. Users are expected to pay some of the costs – through private funds, private insurance schemes or, if required, means-tested welfare payments.
Italy
In Italy, funding is generated mostly through general taxation. Care is delivered with almost half of spending dedicated to a cash benefit that does not have to be used for long-term care services.
Spain
Spain's social care provision was overhauled in 2006 with the introduction of the System for Promotion of Personal Autonomy and Assistance for Persons in Situation of Dependency (SAAD). SAAD made long-term care a legal entitlement (adjusted according to levels of dependency and delivered as in-kind services and cash payment benefits). In-kind services such as residential care or home care, require a co-payment, (calculated in relation to income levels, which can be as high as 90 per cent of the total cost).
England's 'stricter' means test
The report noted none of the countries had all the answers when it comes to finding a sustainable social care system fit for a rapidly ageing population but said England had a longer way to go when it came to meeting this challenge.
'It is notable that England has a stricter means test than the other countries examined in the report', the charity said. It also said in recent years 'England's harsh means test has become increasingly less generous'.
England has a fixed means test limit for all care services, meaning anyone with savings or assets above £23,250 has to pay all the costs of their long-term care (with tapered means tested support available to those with savings and assets between £23,250 and £14,250).
Even people with savings and assets below the £14,250 threshold are still expected to pay a contribution towards the costs of their care through a deduction from their state pension.
England relies on the public making high levels of out-of-pocket payments to fund their own care. In the UK, this amounts to 33 per cent of the overall spend on care.
Despite two Government consultations, two official Commissions, five Green or White Papers and one Act of Parliament, the charity said England's system of means-tested care funding is 'broadly unchanged'.
Caroline Abrahams added: "The reality is that an entire generation of older people in England has lost out, given that Germany embarked on care funding reforms in 1995 and Japan in 2000. Here, we have had to make do with a succession of consultations gathering dust. It is crucial that the forthcoming Social Care Green Paper isn't yet another failed exercise."
The government's delay of its green paper, led the LGA to recently publish its own green paper recommending: a Social Care Premium which charges people aged over 40 £33 a year; increased income tax for taxpayers of all ages; increased national insurance; means testing of universal benefits, such as winter fuel allowance and free TV licences, allowing councils to increase council tax by one per cent.
James Jamieson, vice chairman of the Local Government Association, said: "Adult social care is at breaking point due to years of underfunding, rising demand and costs for care and support. Council taxpayers cannot bear the costs of solving this crisis on their own. There is a pressing need to bridge a £3.5 billion funding gap facing adult social care by 2025 just to maintain existing standards of care."
To read Age UK's report: 'An international comparison of long-term care funding and outcomes: insights for the social care green paper' visit the Age UK website.