The Government is being urged by the HM Inspectorate of Prisons and the Care Quality Commission to devise a funded strategy for social care in prisons, due to a rise in older prisoners.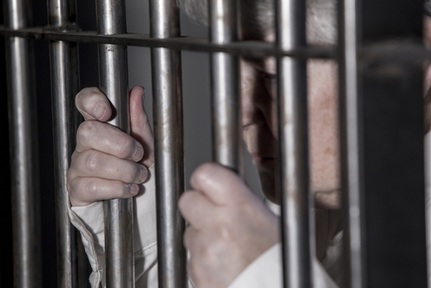 Their joint report 'Social care in prisons in England and Wales' revealed the number of prisoners aged 50 and over is set to increase due to longer sentences as well as sentences being given for historic offences.
The number of people in prison aged 50 and over is 16 per cent of the total adult prison population and this is projected to increase.
There is also a 'significant proportion of prisoners' with 'learning disabilities, autism, mental health disorders or difficulties which may also inhibit their ability to cope with life in prison', according to the report.
Peter Clarke, HM chief inspector of prisons and Professor Stephen Field, chief inspector of general practice at the Care Quality Commission said the failure by the Government to plan for a growth in social care need "represents a serious and obvious defect in strategic planning".
The prison environment was also found to cause problems for people with mobility issues such as small prison cells giving limited accessibility for wheelchair users. There are also delays in waiting for adaptations with one prisoner in the report waiting four months for a rail to be fixed so he could use the toilet.
In response to the findings, Peter Dawson, director of the Prison Reform Trust, said: "Our prisons are increasingly filled with old people serving very long sentences. An overcrowded, under-resourced system is failing in many cases to provide humane care within prison, still less to prepare these people for what remains of their life when they are eventually released. The absence of a coherent, funded strategy to cope with a problem that can only become more severe is a glaring omission."
Prisoners age faster than the general populace due to their lives during the sentence and also their living conditions and lifestyles prior to their incarceration.
The prevalence of dementia in prisons is largely unknown and the report raises questions over the suitability and training of staff to care for older prisoners.
Sally Copley, Alzheimer's Society director of policy, campaigns and partnerships, said: "The report echoes what we've seen from our work in prisons - that they're not fit for purpose if you have dementia.
"The number of over 50s in prisons has already increased by 150 per cent since 2002, and more and more will be developing dementia every year.
"But the healthcare staff we spoke to in three different prisons told us they don't feel adequately trained to assess and support prisoners with dementia, and find it difficult to distinguish between the effects of alcohol and substance abuse and dementia symptoms. Prison officers tell us that they very rarely come across people with dementia, but we know the reality is that there are people who enter the prison system who have undiagnosed dementia and they are not being detected."
The Alzheimer's Society called for better identification of people in prison with dementia so they can get the support they need.
It also recommended dementia-specific training for prison staff so they can spot early symptoms of dementia.