Sevacare continues to see expansion of home care provision
Date Published:
31 Aug 2012 @ 00:00 AM
Article By:
Richard Howard, News Editor
Domiciliary care provider Sevacare have announced a number of additional contract wins, having already seen significant growth this year.
Although operating in communities all over England, the provider is pleased to announce a new contract close to its headquarters in Wolverhampton, after reaching an agreement with the local council. This announcement follows further contract wins in the capital, with services also becoming available in the London Boroughs of Bromley, Tower Hamlets and Newham.
Chairman and founder Ravi Bains comments: "Our success in securing these contracts, in a tough marketplace, demonstrates the high quality of the services we offer and the reputation we are gaining for providing excellent, person-centred care across the country. We look forward to taking up these contracts and working with the local authorities involved to provide valuable care to vulnerable residents in their communities."
Sevacare (UK) Ltd has also been successful in securing new contracts at several extra care schemes, the most recent being in Bury, as well as expanding into Wales with the acquisition of Prompt Care Ltd.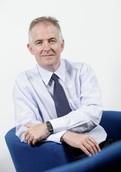 Chief executive Roger Booker comments: "2012 is proving to be a milestone year for Sevacare, with success building upon success. The latest contracts provide us with very valuable work on our doorstep in Wolverhampton and also strengthen our position as a key provider of homecare services in the London boroughs.
"Our success in the field of extra care schemes demonstrates our ability and skill to deliver innovative and creative support in this particular service type."