A mini book of 'person centred thinking tools' has been launched to improve the care and support of deaf people who have additional needs.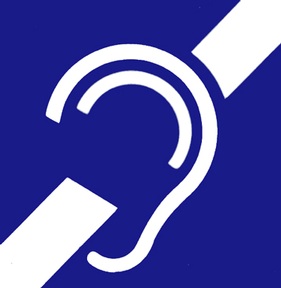 Helen Sanderson Associates and the charity Action on Hearing Loss have produced the book for deaf people who have additional needs and communicate using British Sign Language (BSL).
Managing director of services at Action on Hearing Loss, Louise Pritchard, said: "We are delighted to play a significant role in the adaption of these innovative person-centred tools, which have the potential to transform the lives of the people we support who communicate using BSL. Having the tool available in BSL will ensure that people we support are more able to make choices and stay in control of their own lives."
The tools included in the new 'Person centred thinking to support people who use British Sign Language' mini book were adapted for BSL users after being piloted extensively with people who are deaf and have additional needs at Action on Hearing Loss's care and support services across the Midlands.
The tools, which use words and grammar consistent with BSL, will help care workers to gather information more effectively and help deaf people who communicate by sign language to make positive practical changes in their everyday lives.
Helen Sanderson said: "We are very pleased to work with Action on Hearing Loss to develop this resource. I hope people find it useful in enabling people to deliver personalised support."
To read an e-version of the mini book, visit www.helensandersonassociates.co.uk. BSL clips, which support the mini book and explain how the tools can be used in a variety of support situations, can be viewed at www.actiononhearingloss.org.uk
Action on Hearing Loss runs 20 specialist residential care homes, 16 supported living services and 18 community outreach support services to support more than 380 people who are deaf and have additional needs such as learning disabilities, mental health problems or physical disabilities.
Action on Hearing Loss is the new name for RNID.