Unique scheme offers free leisure time to young adult carers
27-Mar-13
Article By:
Laura McCardle, News Editor
Young adult carers who selflessly give up their time to care for someone who is disabled, sick or mentally ill are being given the opportunity to enjoy free leisure activities.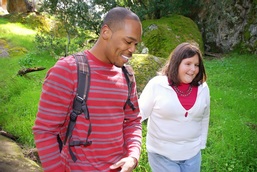 Rhondda Cynon Taf Council, in south Wales is offering carers between the age of 18 and 25 free access to its 11 leisure centres and swimming pools in an attempt to help them relax and maintain a happy, healthy life of their own.
They will be able to take advantage of free gym sessions, fitness classes and swimming classes.
The council decided to offer the unique scheme after young adult carers were identified as a group who need extra support and attention to help them carry out their vital work.
Rhondda Cynon Taf Council, in partnership with the Big Lottery Fund, runs the Young Adult Carer's Service, which offers support to someone who cares for a friend or family member with health issues. It brings together various services, including education and leisure, in an attempt to provide support to young carers.