Dr Pete Calveley is joining Barchester Healthcare as its new chief executive.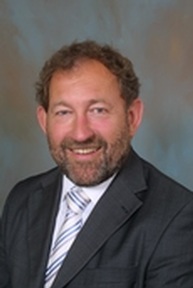 Dr Calveley has been chief executive of Four Seasons Health Care, which has 445 care homes, for the last six years.
He is joining Barchester, which has around 237 homes, next year.
Baroness Ford, chairman of Barchester Healthcare, said: "The Board is absolutely delighted that Dr Pete Calveley is joining Barchester Healthcare as chief executive officer. He comes with an excellent track record of providing first class healthcare and I know that he shares our passion for providing top quality care that is genuinely centred around the individual. I am really looking forward to working with him."
Dr Calveley, who will take over from Willie MacDiarmid, who is currently acting as interim chief executive officer, said: "Barchester Healthcare is a name synonymous with high-quality and individualised care in the UK and I am looking forward to continuing the excellent standards already set within the business in a time of transformation for the care sector."
Barchester Healthcare was founded in 1992 by Mike Parsons, who retired from his role as chief executive earlier this year. He has remained on the Barchester board as a non-executive director.
Ian Smith, chairman of Four Seasons Health Care, who is taking over as group chief executive on a temporary basis said: "Pete will leave the Group in a very strong position as we enter a new and exciting phase. We thank him for all that he has done and wish him success in the future. I now look forward to working closely with our divisional management teams as we focus on building on the success of our core business areas by providing sector leading standards of service to their respective customer groups."
Four Seasons Health Care has just gone through a restructuring process resulting in it operating as three distinct divisions: a national network of homes providing specialist dementia and nursing care; a chain of homes offering high quality elderly care with hotel standard services for people who elect to pay to live in a home as a life-style choice and The Huntercombe Group providing care, treatment and rehabilitation in areas of mental health and brain injury.
Mr Smith will act as group chief executive until the new business division chief executives are established in their positions.