The Royal College of Nursing is warning that district nurses are currently "critically endangered" and face extinction by the end of 2025 unless urgent investment is made.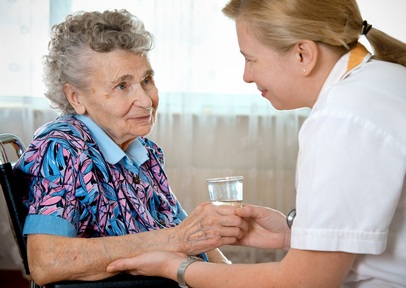 The past decade has seen a 47 per cent reduction in the number of qualified district nursing staff in England.
This fall in the number of district nurses throws into question the ability of the whole health and social care system to cope with the soaring numbers of frail older people in the coming decade.
The Royal College of Nursing (RCN) is calling on the Government to fulfil its commitment to increase the community workforce by 10,000 in order to plug this growing gap.
Dr Peter Carter said: "The district nurse role is the foundation of a system which should be able to manage conditions and keep sick and frail people at home. Remove those foundations and the whole edifice could come crashing down.
"The NHS, and the people who run it, have long paid lip service to the ideal of moving care closer to home. But many people up and down the country are still in need of expert care from district nurses."
He warned: "By 2025, there will be many thousands of families with frail older relatives, who may well have survived a number of illnesses – and when they look for help to manage at home, it simply won't be there."
"It looks as though the NHS is trying to run these services on goodwill alone and staff should not be spending their working lives at breaking point. Patients simply cannot wait forever for these services to be properly resourced."
Overwork and stress seems to be a contributory factor as to why many are leaving the profession.
A recent survey of district and community nurses by the RCN revealed that many community staff said they were being pushed to breaking point, with more than eight out of ten working additional hours on their last shift.
Three quarters said they had left necessary activities undone due to a lack of time, and four in ten said that they would leave the job if they could.
The fifth of each day spent on paperwork reduces patient contact time still further, with only 37 per cent of time being spent delivering direct care.
A nurse told the RCN: "It is a privilege to work in the community and in people's homes. If I was given more time to do my job I would love it but at times I can't help but feel I have been unable to provide the care I feel I want to give. This frustrates and saddens me. The need to keep patients out of hospital is being highlighted at the moment but no extra help is being given to front line staff."