David Cameron is calling for a "big, bold global push" to fight dementia, in a drive to rectify the "achingly slow" progress on dementia research.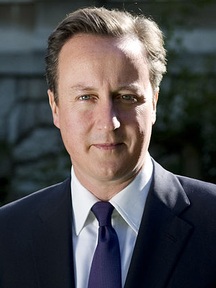 Mr Cameron, who is speaking at a summit of world health and finance leaders in London today, wants immediate action to address a market failure on dementia research and drug development, which has seen global spending on dementia at five times below research on cancer.
This has led to only three dementia drugs making it onto the market in the last 15 years.
At the conference, he will say: "The truth is that dementia now stands alongside cancer as one of the greatest enemies of humanity.
"We have to fight to cure it. I know some people will say that it's not possible, but we have seen with cancer what medicine can achieve.
"We first need to tackle head-on the market failure perilously undermining dementia research and drug development. And we need investment in research, greater collaboration, better incentives for taking new treatments to market and earlier access to innovative new treatments for patients.
"We need to join up the dots and create a big, bold global push to beat this."
The event in London is the first of four global Legacy events that follow the G8 Dementia Summit and global experts will use the meeting to examine setting up a global fund that would allow new, innovative drugs to be developed faster.
The commitment from David Cameron comes as the new World Dementia Envoy, Dr Dennis Gillings, warns that if global leaders do not incentivise businesses to invest in research and bring in faster, cheaper clinical trials, they will not meet the ambition to find a cure or disease modifying therapy by 2025.
The Medical Research Council is also launching the creation of the world's biggest study group for dementia involving two million people, at the event, and Alzheimer's Research UK is announcing a £100m research pledge.
Dr Gillings, working directly with the UK, will also commit to looking at ways of bringing forward a global fund that could draw billions in private and public investment specifically focussed on dementia.
World Dementia Envoy, Dr Gillings, will also speak at the conference. He will say: "Dementia is a ticking bomb costing the global economy £350bn ($600bn) and yet progress with research is achingly slow. Research must become more attractive to pharmaceuticals so they will invest and innovate.
"Just as the world came together in the fight against HIV/AIDS, we need to free up regulation so that we can test ground-breaking new drugs, and examine whether the period for market exclusivity could be extended.
"Without this radical change, we won't make progress in the fight against dementia."
In consultation with Dr Gillings, the UK Government will focus on ways to encourage investment in new dementia drugs by helping innovative research and development thrive.
The work will look at giving patients earlier access to new drugs that would take years to become available in the current system and working with manufacturers, regulators and developers to ensure there is a sliding scale that ensures new dementia medicines are affordable to countries across the globe.
Health Secretary, Jeremy Hunt, who is also speaking at the conference will say: "We owe it to the 44m people living with dementia across the world to find new treatments for this cruel condition. But with the latest research from the LSE now showing that a treatment to delay onset by three years could save the UK as much as £5bn a year, we must redouble our efforts to respond to this moral and economic imperative.
"I hope today will help give dementia research in this country and around the world the important boost that's needed."