MP supports home care provider's food bank campaign
09-Sep-14
Article By:
Julia Corbett, News Editor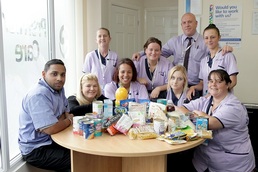 A home care provider has been commended by its local MP for the work the agency is doing to support and sustain a community Food Bank campaign.
Premier Care Wirral, a home care provider based in Merseyside, is using its own office as a drop off point for people to donate food to go to the local bank helping those in need.
Frank Field, MP for Birkenhead has supported the care group's calls for more to be done and congratulated the work of volunteers at the food bank, which has been operating since November 2011.
Mr Field said: "I salute the work of Premier Care and all the volunteers involved who have stopped hunger and destitution reaching a catastrophic scale in Birkenhead, by putting a much needed loving arm around people's shoulders."
Premier Care Wirral home care agency has been passing on food donations to the Wirral Food Bank Office and is backing the campaign to continue helping those in need.
Jay Dutson, registered manager for Premier Care Wirral, said: "We've received a few donations since we opened the collection point but more needs to be done.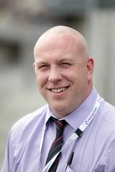 "People seem to think that we are now out of recession, but it's certainly not the case in this area, and we want to help those who need it through the Food Bank."
All non-perishable, in date food collected by the home care agency and passed on to the Food Bank is donated to people experiencing crisis. A team of volunteers are responsible for checking and packing food into boxes ready to be distributed to charities and individuals.
Since opening, the Food Bank in Wirral has distributed over 190 tons of food to people in need. An estimated 280,000 people were helped by food banks across the country between 2012 and 2013.
Premier Care provides care for people with specific complex needs in the North West of England, with offices in a number of areas including Bolton, Crewe and Warrington.
click here for more details or to contact Premier Care Ltd (Wirral)