Cognitive brain ageing accelerated by smoking
Date Published:
18 Nov 2015 @ 13:11 PM
Article By:
Melissa McAlees, News Editor
Research has revealed that smoking appears to accelerate the thinning of the outer layer of the brain, jeopardising important thinking skills such as planning, decision-making and problem-solving.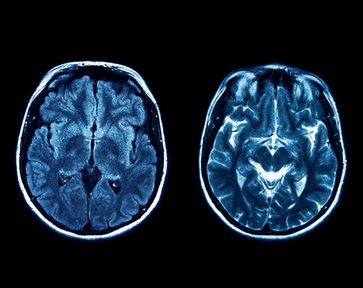 Scientists from the University of Edinburgh have suggested that giving up smoking, even in later life, could help reverse the harmful effects it has on the brain and reduce the risk of developing dementia and other cognitive diseases.
Head of research at Age UK, Professor James Goodwin, said: "We all know smoking is bad for our lungs and heart, but it's important we also understand just how bad it is for our brain.
"This study shows how smoking speeds up the decline of the important thinking skills we rely on – in a sense accelerating brain ageing - in addition to increasing the risk of dementia and many other illnesses.
He added: "While avoiding smoking is the best way to reduce the risk of brain decline, dementia and other cognitive diseases, this study gives new hope that quitting smoking, even in mid-life, can bring important benefits to the brain, as well as the rest of the body.
"With research suggesting that older people's fear of developing dementia outweighs that of cancer, it is important we inform people about the simple steps they can take to safeguard against this horrible and distressing disease.
"Brain decline is not an inevitable part of ageing, it is something we can protect ourselves against by making changes to our lifestyle – with avoiding smoking being one of them."
The 'Disconnected Mind study,' which was funded by Age UK, involved the analysis of magnetic resonance imaging (MRI) brain scan data on 504 men and women with an average age of 73.
Participants who had given up smoking appeared to have a thicker cortex than those who had most recently quit, suggesting some degree of recovery. The cortex is linked to many higher functions and plays a key role in memory, attention, language and awareness.
Researchers suggest that avoiding smoking helps maintain the normal thickness of the cortex, protecting it against age-related cognitive decline and an increased risk of dementia.
Commenting on the research findings, Professor Ian Deary, director of the Centre for Cognitive Ageing and Cognitive Epidemiology (CCACE) at the University of Edinburgh, and lead researcher of the project, said: "It is important to know what is associated with brain health in older age and our study shows that the rate of smoking-related thinning to the brain is approximately twice the rate observed in previous, smaller studies.
"However, at the same time, our study also suggests that stopping smoking might allow the brain's cortex to recover some of its thickness, though we need to conduct further studies to test this."
Dr Doug Brown, director of research at Alzheimer's Society added: "It's common knowledge that smoking damages our heart and lung health, but many people are still unaware that smoking can also increase their risk of dementia.
"This study builds on earlier research that suggests smoking can reduce the volume of some brain regions and, therefore, age the brain faster. There is significant evidence to show smoking puts people at a greater risk of developing dementia than those who have never smoked, but this risk can be meaningfully reduced by quitting the habit. Importantly, this study backs this up, providing some evidence that brain volume can recover after smoking cessation."