Care homes to host a happy Christmas for lonesome elderly
14-Dec-15
Article By:
Angeline Albert, News Editor
Care homes are throwing open their doors to give lonely, older people in the local community a happy Christmas.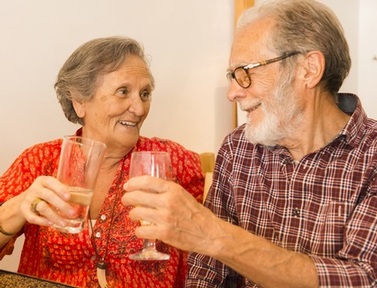 Contrary to the nativity story of 'No room at the inn', The Beeches Care Home in Stockton-on-Tees, is just one of the care homes entering into the festive spirit to invite people who face Christmas alone the chance to join residents on 25 December.
Older people in the Stockton community are being encouraged to celebrate and enjoy the company of others while tucking into a three-course Christmas lunch and participating in festive activities at The Beeches.
Nearly 400,000 people aged 65 and over in the UK are worried about being lonely over Christmas according to research by Age UK which found 60 per cent are not expecting happiness to be part of their Christmas this year.
Sue Abdi, manager at The Beeches which is part of the Hill Care Group, said: "It is heartbreaking when you read the statistics from Age UK. Millions of elderly people feel Christmas won't be a happy occasion and that cannot be allowed to continue.
"This is the second year we have run this campaign. No one should be alone on Christmas day. We can promise anyone facing Christmas alone a wonderful festive atmosphere and a hot meal. I hope as many will join us as possible."
The Beeches is partnering with the local police, fire brigade and community centres to spread awareness of loneliness among vulnerable groups. Local charities and businesses interested in lending their support can contact the care home. Those wishing to book a place at The Beeches on Christmas Day can call 01642 618818.
Meanwhile, Greenacres care home in Meltham, run by Ideal Carehomes, is hosting a Christmas lunch on 16 December for older people who may not have any family to visit during the festive season. They are being invited to join residents for lunch and fun activities at the home including a chance to sing along to Christmas carols.
Home manager Paula Mountjoy said "Since opening in July 2010, Greenacres have always prided ourselves on being an integral part of Meltham Village. We have made many friends in the community. We are delighted to invite our guests to enjoy a fantastic Christmas lunch rounded off by a lovely afternoon with wonderful entertainment. "Our residents thoroughly enjoy meeting new people and hosting events in their home so it will be a great day for everyone".
Hundreds of care homes run by the Abbeyfield Society are also opening their doors to local, older people. It is offering free events, overnight stays and Christmas meals for anyone who doesn't want to wake up alone on Christmas day. For details about its Christmas plans call 01727 734 066.