A host of pop and rock icons from the eighties will take centre stage at the O2 Academy Islington in 2016 to raise money for Prostate Cancer UK in memory of their musician friend Matt Irving.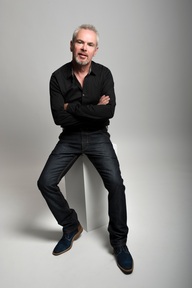 Squeeze's Chris Difford, Nik Kershaw, Average White Band frontman Hamish Stuart, and Paul Young's band Los Paciminos are just some of the names joining forces for the one-off Men United gig in March.
The musicians were inspired to get together in memory of their pal, bassist and keyboard player, Matt Irving, who died from prostate cancer in April this year. In a poignant tribute, the concert will be performed on what would have been the musician's 66th birthday.
Chris Difford, who had a prostate cancer scare himself last year, said: "Matt was a great bloke and it's an honour to get up on stage in his memory. Over 10,000 men die of prostate cancer every year in the UK and I'm excited to be doing something that may help save a life.
"I was lucky that my prostate scare came to nothing. Men are notoriously bad at thinking about their health but it's vital that we do because prostate cancer can so often be treated if it's caught early enough. Having a chat with your doctor is all it takes and it could be the difference between life and death."
Nik Kershaw added: "My dad was diagnosed with prostate cancer when he was 70. He was one of the lucky ones - it wasn't one of the more aggressive strains and he lasted another 15 years before it helped to see him off. However, it wasn't until I visited the offices of Prostate Cancer UK that I realised what a major men's health issue prostate cancer is, especially when it comes to awareness."
Over the years, Matt Irving played with the likes of Manfred Mann's Earth Band, Squeeze, Chris Rea, Paul Young and Los Pacaminos.
Hamish Stuart from the Average White Band was a lifelong friend of Matt's having grown up with him in Glasgow. He said: "At the time Matt told me he'd been diagnosed with prostate cancer two other close friends had also given me similar news. One had his prostate removed and has just been given the all clear for the seventh year and the other was given a new treatment and appears to be doing great. Unfortunately my dear old pal Matt was not so lucky.
"Early detection is the key to surviving this. Matt was my closest friend and a great guy, who was well loved in the musical community and his death touched a lot of people. Hopefully through this concert in his honour we can raise awareness a little further and go someway to saving other men from a similar fate. I don't have a grasp of the statistics but there's one statistic that matters to me. Call me selfish but I don't want to lose another friend to prostate cancer."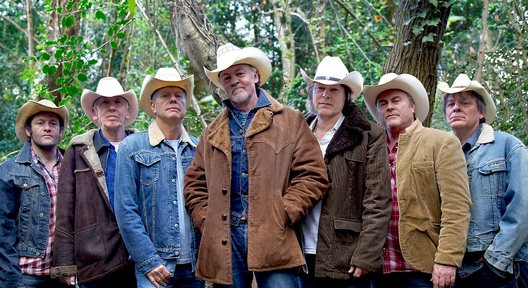 The gig will take place on Wednesday 16 March 2016, with further acts to be announced over the coming weeks.
James Beeby, director of fundraising at Prostate Cancer UK said: "Every hour one man like Matt loses his life to the disease here in the UK. And 42,000 men are diagnosed every single year.
"What better or more generous way to celebrate Matt's life than by his mates getting together for a Men United jam? And we're all invited to what promises to be a cracking party. By buying a ticket, you'll not only be checking in to a night of fantastic music with some all-time greats, you'll also be standing up in the fight against prostate cancer and helping us take the next step in beating the disease."
Tickets for 'Men United Concert – Friends of Matt Irving in aid of Prostate Cancer UK' are on sale for £25 and are available to buy from ticketweb.co.uk: http://bit.ly/MenUnitedISL. All money raised by the ticket sales will be donated to Prostate Cancer UK.
A number of the artists set to perform have also produced a new album in aid of Prostate Cancer UK called 'A Gift From Men United'. It's available to download now from: http://prostatecanceruk.org/about-us/news-and-views/2015/9/men-united-the-album
Prostate cancer is the most common cancer in men. More than 10,000 men die every year from this male-only disease, and 330,000 men are living with prostate cancer in the UK.
Anyone with concerns about prostate cancer can contact Prostate Cancer UK's Specialist Nurses in confidence on 0800 074 8383 or via the online Live chat, instant messaging service - www.prostatecanceruk.org.
The Specialist Nurse phone service is free to landlines and open from 9am to 6pm Monday to Friday with late opening until 8pm on Wednesdays.