Vitamin D supplements 'increase risk of falls in elderly'
05-Jan-16
Article By:
Melissa McAlees, News Editor
New research has revealed that vitamin D supplements could increase an older person's risk of falls and fractures.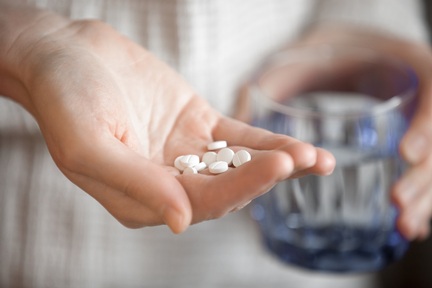 The Switzerland based study, published in the journal JAMA, Internal Medicine suggests that the higher risk could be influenced by the increase in the patient's activity levels, meaning they have a higher chance of falling over.
Lead author of the study, Dr Heike Bischoff-Ferrari, said: "Seniors on the higher-dose vitamin D experienced no improvement in lower extremity function and demonstrated the most falls.
"This detrimental effect was seen during the first six months of the trial and was maintained during the last six months."
Researchers from the University Hospital Zurich in Switzerland studied 200 men and women over 70 who had previously had a fall.
The participants were divided into three groups, two of which were given high doses of vitamin D over a year. Over the course of the trial, approximately 60 per cent of the 200 had fallen and those on the high dose supplements were more likely to have done so.
The findings also revealed that 58 per cent of the participants were vitamin D deficient at the start of the study.
Researchers have revealed that it is uncertain why the higher dose group were falling more often, but it was recorded that stronger bone and muscle make it possible for people to become more mobile and physically active, therefore increasing their chances of falling.
Vitamin D supplementation has previously been proposed as a possible preventive strategy in delaying functional decline through its direct effect on muscle strength. Some experts believe that vitamin D not only helps in bone health but can also aid in heart, brain, and immune system function.
Impaired lower extremity function is a major risk factor for falls, hip fractures, frailty, and loss of autonomy. With an ageing population, strategies that prevent functional decline are urgently required.
Current NHS guidelines recommend that the over-65s take a vitamin D pill every day to strengthen their bones. Individuals who spend long periods of time indoors are also advised to take the supplements.
Researchers estimate at least half of adults and a quarter of children in the UK are vitamin D deficient, which can cause bone weakness or deformities. Symptoms often manifest as poor energy, insomnia, compromised immune system, and mood imbalance.
Dr Bischoff-Ferrari concluded: "High monthly doses of vitamin D may not be warranted in seniors with a prior fall because of a potentially deleterious effect on falls.
"Future research is needed to confirm our findings for daily dosing regimens."