Cancelled operations sees elderly feel pain of doctors' strike
11-Jan-16
Article By:
Angeline Albert, News Editor
Elderly patients will bear the pain of strike action by junior doctors on January 12 because of the cancellation of thousands of operations.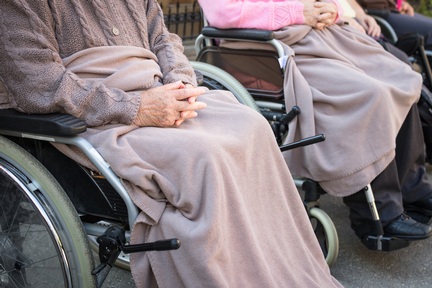 Many patients who had been expecting to undergo hip and knee replacement operations tomorrow, have been told they must wait longer for treatment because of the strike planned by doctors that day.
The industrial action will take place to highlight junior doctors' opposition to the 'dangerous' working conditions they believe will be created by a new contract proposed for them by the Government. The first strike planned across England on 12 January lasts 24 hours and will see junior doctors only provide emergency care.
Around 4,000 operations have been cancelled, as a result of strike action. These include:
Inpatient: 1,425. Day cases: 2,535.
The British Medical Association (BMA) has announced strike action on the following days:
• From 8am on 12 January to 8am on 13 January – (24 hours) emergency care only will be provided
• From 8am on 26 January to 8am, on 28 January – (48 hours) emergency care only will be provided
• From 8am to 5pm on 10 February – walkout.
In a statement NHS England expressed 'regret that thousands of planned procedures would have to be rearranged and that people would have to wait longer for treatment as a result.'
NHS England director Anne Rainsberry said: "We have tried and tested plans to deal with a range of disruptions including industrial action. We have been working with hospitals and other NHS providers across the country to ensure we can continue to protect the safety of our patients and provide the urgent services they need."
In a statement NHS England added: "Any patients who have procedures or appointments affected by industrial action will be contacted by the providers if they need to be rearranged. Those with concerns about their procedure or appointment should contact their NHS provider for information."
The BMA stated: "No doctor takes industrial action lightly and we regret the disruption it will cause. However, junior doctors now feel that they have no option. The biggest threat to patient care is the Government's insistence on removing safeguards which prevent junior doctors from being forced to work dangerously long hours without breaks, with patients facing the prospect of being treated by exhausted doctors.
"The Government is threatening to impose contracts in which junior doctors have no confidence and which represents the first step in a wholesale attack on all NHS staff at night and over weekends. We want a contract that is safe for patients, fair for juniors and good for the NHS.
"This not the view of the few as the Government would have the public believe: the BMA's ballot of its members received a near unanimous vote for industrial action."