Care firm opens academy and will create 100 jobs to meet home care demand
28-Jan-16
Article By:
Angeline Albert, News Editor
A care provider has unveiled a new training academy and aims to offer up to 100 new jobs in 2016 to meet 'growing demand' in the home care market.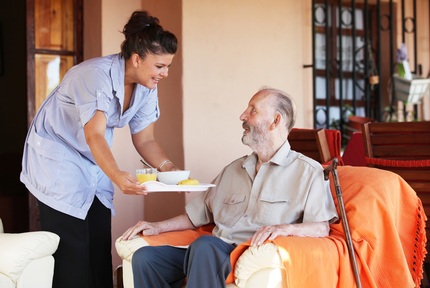 Family run firm Townfield and Coach Care Ltd, run by two brothers Michael and John Timmins, has opened an in-house training academy in Great Harwood in line with its plans to double the capacity of its home care service.
"With people living longer and keen to stay in their own homes, we have experienced a growing demand for home care," said company director John Timmins.
"We currently provide around 950 hours of home care per week and are looking to increase that to around 2,000 hours to meet demand. That equates to between 60 and 100 new care roles, depending on the hours people work."
The new academy is based on the site of Townfield Care, the company's 24 bed specialist dementia care home in Great Harwood, which was established in 1975 by John Timmins' mother Maria Timmins. The firm also runs a care home in Rishton and began its home care business in 1991.
Townfield Academy has been created to ensure 'every recruit receives the same level of training whatever their background or previous experience'.
John Timmins said: "What's crucial for us is that the standard of care we provide remains uniformly high, which is why we've established our own in-house Townfield Academy."
The academy will be run by its chief trainer Carol Moreton, a registered nurse and former staff training manager with East Lancashire Primary Care Trust.
Classroom-based and 'shadow' training will be offered to the firm's new recruits. The academy will have a variety of different courses. Each training course is limited to 12 people and therefore the company said recruitment will be an ongoing process.
When it comes to the new care jobs on offer, the company director added: "It can be a very flexible role and we're looking for people of all ages and backgrounds, with life experience and attitude just as important as qualifications."
The global home healthcare market is predicted to reach $349.8bn (£244bn) by 2020 from $227.5bn (£158.8bn) in 2015, according to a report on home care published in September last year.
The report 'Home healthcare market by product, software, services, & telehealth- Global forecasts to 2020', says the major factors contributing to the global home care market include the rising aging population, increasing incidences of chronic diseases, a growing demand for affordable healthcare services due to rising healthcare costs, technological advances and initiatives by governments to promote home healthcare.