Over one million old people are malnourished, claims Taskforce
Date Published:
10 Feb 2016 @ 10:02 AM
Article By:
Melissa McAlees, News Editor
New research by the Malnutrition Taskforce reveals that only half of health professionals regard malnutrition as a priority in their organisations.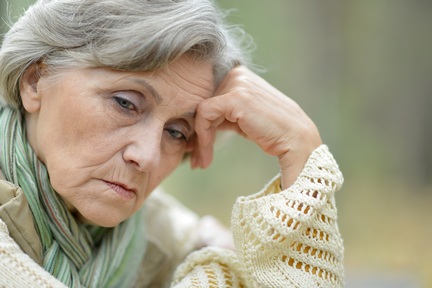 The 'Experiences of Patient Malnutrition' survey conducted by Dods Research, also found that only 47 per cent of professionals felt confident that their knowledge and skills were sufficient to help people most at risk, while half felt unsure about what services or support were available in their community.
Dianne Jeffrey, chair of The Malnutrition Task Force and Age UK, said: "Eating and drinking well is a vital part of maintaining good health and independence. And while we generally think of malnutrition as a problem for low income countries, the sad fact is that many older people in the UK today are malnourished or at risk of becoming so."
Around three million people in the UK are malnourished or at risk of being malnourished. A million of these are over the age of 65.
Malnutrition is associated with several long-term conditions, such as chronic obstructive pulmonary disease (COPD), cancer, dementia and swallowing problems (dysphagia) as well as physical disability and social factors, which can affect people in later life, such as: bereavement, loneliness and isolation.
Malnourished older people also visit their GP twice as often, experience more hospital admissions and have longer lengths of stay, have an increased risk of infection and have longer recovery times from surgery and illness.
Furthermore, nearly one third of older people admitted to hospital from the community are already at risk of malnutrition, as are half of patients admitted to hospital from care homes.
The Malnutrition Task Force was established in 2012 to reduce preventable malnutrition amongst older people. In 2013, the Task Force was awarded a grant by the Department of Health to develop a pilot prevention programme as part of their response to the Francis Inquiry.
The pilot prevention programme set out to demonstrate what could be achieved by working together across the NHS, social care, public health and with voluntary sector organisations.
Pilot sites were established in Salford, Lambeth and Southwark, Gateshead, Purbeck in Dorset and Kent.
So far the Salford team have created a unique paper armband that can be slipped onto the upper arm of an older person to assess the risk of malnutrition without needing to use scales and measure people's height. This makes it easier for carers, volunteers and professionals visiting people in their homes to identify malnutrition and provide the right support.
In Kent the team have developed a programme that identifies people at risk and works with the voluntary sector to help and encourage people to eat better at home, for example weighing them regularly and suggesting interventions where low weight or weight loss is an issue.
In Purbeck, Dorset, the team held free internet home shopping training sessions for older people who were finding it difficult to get out and shop. These covered how to set up an account, shop for groceries and other essentials, create a regular shopping list, book a delivery time and pay for shopping securely and safely.
Ms Jeffrey believes malnutrition is a 'knotty' problem. She added: "While many of the interventions are relatively simple, to be really effective they require a wide range of services to come together, recognise the problem and each make a contribution towards tackling it.
"However at the moment the sad fact is in too many areas this isn't happening. Malnutrition is often overlooked and isn't tackled very effectively at any point in the care journey, so many people slip through the net and never receive proper help.
"The pilots we ran last year have shown us just what can be achieved when we all work together to put malnutrition at the top of the agenda. The challenge now is to make sure that every area steps up to ensure that all older people are well nourished and get the help they need."