Life expectancy reaches its highest level for over 65s
12-Feb-16
Article By:
Melissa McAlees, News Editor
The length of time people can expect to live once they reach milestones in old age has reached a record high, a new report from Public Health England (PHE) has revealed.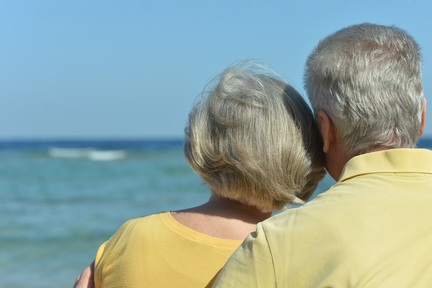 Figures show that for those aged 65, men can expect to live for another 19 years and women a further 21 years.
However, there is concern that too many older people are living longer in poor health.
Professor John Newton, chief knowledge officer at Public Health England, said: "Overall the report presents a positive picture nationally and life expectancy is the highest it's been since we started measuring.
"People in England are living longer than ever and that makes achieving a good quality of life in later years even more important.
"Our current evidence shows that people are living longer but many are doing so in poor health.
"This report is an opportunity to remind people that, even during mid-life, it is not too late to improve your health."
Research has revealed that life expectancy among older age groups in England rose to its highest level in 2014.
Based on data covering 2014, men who reach the age of 65 can look forward to another 19 years, a rise of 0.3 years on 2013. They can expect another 12 years at 75, six years at 85 and three years at age 95.
Women aged 65 may expect to live a further 21 years, also a rise of 0.3 years on 2013, and then another 13 years at 75, seven years at 85, and three years at age 95.
In addition, women under the age of 65 will now spend almost a third of their lives in retirement.
The report also revealed regional differences in life expectancy. The life expectancy for men aged 65 in London, the South-West, South-East and eastern England was more than a year longer than in the North-East and North-West.
In all but one region of England, male and female life expectancy at the age of 65 had lengthened between 2013 and 2014, and it was longer in 2014 than in any other year presented. The exception was the North-East, where male life expectancy was highest in 2013.
Age UK have revealed that the numbers of people aged 60 and over are set to increase globally from an estimated 931m to 1.4 bn by 2030, and nearly one in four people in the UK are expected to be aged 65 or over by 2040.
Caroline Abrahams, charity director at Age UK, said: "It's great that overall the probability of living longer continues to increase.
"The fact that there are growing numbers of older people is a real cause for celebration but we want every older person to be able to live life to the full.
"It's vital that everyone has access to the right information and support to remain healthy, strong and independent for as long as possible - we all need to age as well as we can, regardless of who we are and where we live."