Sex linked to brain health in elderly, study reveals
16-Feb-16
Article By:
Angeline Albert News Editor
Older people who are sexually active have a higher level of cognitive ability than those who aren't, according to research published in Age and Ageing.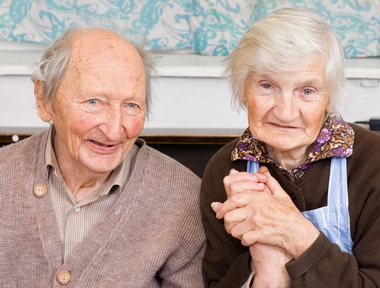 In total 6,833 older people aged between 50 and 89 were quizzed by researchers about their sex life and set cognitive tests, which have shown that a healthy sex life is linked to a healthier brain.
The study's sexually active older men were found to have performed better with significantly higher scores on cognitive tests for memory (word recall) and executive function (number sequencing) than men who were sexually inactive.
When women were tested, the sexually active women had much higher recall scores than the inactive women however there was no significant difference in scores for women in the number sequencing test.
The research paper stated: "The findings have implications for the promotion of sexual counselling in healthcare settings, where maintaining a healthy sex life in older age could be instrumental in improving cognitive function and well-being."
In the recall task, the older people heard a list of 10 everyday words and were asked to recall them straight away (immediate recall) and after a short delay (delayed recall).
The number sequencing task required people to complete a number sequence, by first determining the number pattern and then deciding which number was missing, e.g. 1, 2, __, 4, where the correct answer would be 3.
In the Coventry University study by Dr Hayley Wright and Rebecca Jenks, sexual activity was described as sexual intercourse, masturbation, petting or fondling.
The sexually active men and women were more likely to have a higher level of education, be younger, wealthier, not depressed, less lonely and have a better quality of life, than those leading a sexually inactive lifestyle.
Having found a link between sexual activity and cognitive function, Dr Hayley Wright, research associate at Coventry University's Centre for Research in Psychology, Behaviour and Achievement, is now keen to determine whether being sexually active is driving better cognitive function or whether a higher cognitive ability results in sexual activity in old age.
Dr Wright told carehome.co.uk: "The biggest question we have got is the question of causality. We have found a correlation between two variables.
"We are looking to conduct more research on this. For instance what is the impact of love on the results? Is it love a social influence or is it purely biological linked perhaps to hormonal function?
"The possibility of protecting oneself from dementia by having sex, that's a lovely idea but it's not as simple as that. Dementia is a complex issue. There would need to be much more research undertaken."
At least one quarter of men and one in 10 women aged 85 and over had sex in the last year, according to analyses using the latest available data from the English Longitudinal Study of Ageing (ELSA) 2012 by the International Longevity Centre-UK (ILC-UK).
Cesira Urzì Brancati, research fellow at ILC-UK said: "Sexuality among older people is understudied at best, and neglected at worst".
To read Dr Wright's research paper on cognitive tests published in Age and Ageing, the scientific journal of the British Geriatrics Society, visit: http://ageing.oxfordjournals.org/content/early/2016/01/28/ageing.afv197.full?sid=9d619f7c-0dc1-4a67-afff-929c7fe13f03