Over 1,600 people have signed an e-petition launched by a care home owner to fight plans to scrap the Attendance Allowance, which gives vital support to older people living at home.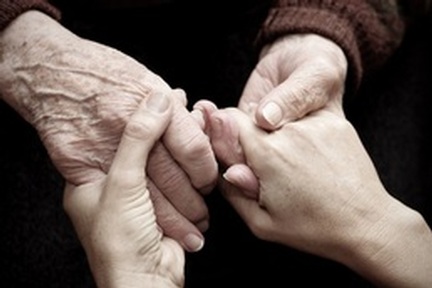 Just days before Christmas, the Government revealed it is planning to transfer the budget and responsibility for the Attendance Allowance to English local authorities and the Welsh Government. Neither the English councils or the Welsh Government have welcomed the idea saying the benefit could be too costly to administer.
The Attendance Allowance is given to people over the age of 65 with a physical or mental disability and pays for personal care such as to help them get washed and dressed.
Care home owner Michael Vaughan who runs Red Rocks Nursing Home in Wirral set up the petition as he believes the benefit keeps many older people independent for longer and delays the need to go into a care home. He is anxious that care homes which are already beset by funding problems could find themselves having to cope with an increased influx of older people, if the benefit is scrapped.
'Back door politics at its worst'
He said: "I was absolutely incensed, when I discovered the Government had hidden in its Local Government Finance Settlement; published just before Christmas, their plans to abolish Attendance Allowance for all new claimants. This is back door politics at its worst!
"Attendance Allowance is an absolutely vital benefit that helps the elderly and disabled maintain some form of independence, gives them a say in how and where they are cared for and by whom, and enables them to remain in their own homes for longer, before needing long term residential or nursing care."
With nearly 1.5m people receiving Attendance Allowance paid at either £55.10 or £82.30 a week at a cost to the Government of over £5.5bn, critics such as Carers UK are concerned it is just a "way of shoring up the cash strapped adult social care departments".
Mr Vaughan added: "If the money does go into the councils' general pot for adult social care, the fear is that many older people will no longer get support, pushing them into residential care or hospitals, as councils have tightened up their criteria with only those requiring 'critical' care eligible for support.
'Poor disguise for cost-cutting'
"The plan to pass these monies, which I understand will not be ring-fenced, to local authorities is a poor disguise for cost cutting."
Age Cymru said it would leave Wales facing "huge financial challenges". As part of the plans, local government is set to get extra income by keeping all the rates it collects from businesses.
Cllr Claire Kober, resources portfolio holder for the Local Government Association, said: "Transferring responsibility for administering Attendance Allowance to local government would account for nearly half of additional business rates income. Cost pressures and applications for demand-led services like Attendance Allowance can go up very quickly whereas it can take much longer for local areas to generate business rates income.
"We will be working closely with the Government to ensure that the new business rates system works effectively and on the serious consideration that must now go into what extra responsibilities councils should take on."
Will create a 'lottery of support'
Heléna Herklots, chief executive of Carers UK, is worried it will "create a lottery of support for older people and carers" and said "Attendance Allowance should not be seen as a way of shoring up the cash strapped adult social care departments".
"Given that Attendance Allowance is a gateway benefit to claiming Carer's Allowance, we are extremely concerned that, in the future, carers will find it more difficult to access Carer's Allowance."
The Attendance Allowance came under threat when Labour was in power and there were rumours last year the Government was considering axing it.
Government to hold consultation
A spokeswoman for the Department of Work and Pensions, said reasons for passing responsibility for the benefit to English councils and the Welsh Government were because "the current systems of care and support for older people are fragmented and often confusing. That's why we will consult on the option of devolving more responsibility to Local Authorities, who we believe are in a better position to know the needs of their local population. This is all with the aim of ensuring the best possible support for older people with care needs."
Any changes to the Attendance Allowance would not start until April 2018. People already claiming the benefit would not be affected.
The Government has not set a date as yet for the consultation.
To see Michael Vaughan's petition go to petition.parliament.uk/petitions/119787