Who isn't guilty of producing clutter? Some let it gather in the attic or garden shed, others have specific cupboards brimming with mismatching Tupperware but, for a few, the clutter consumes a home and can threaten a person's well-being. So what can home care services do?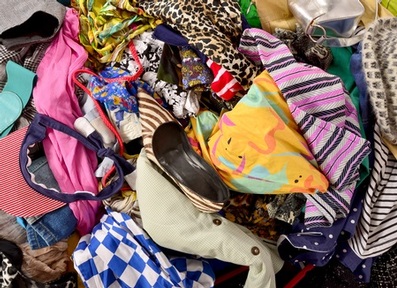 Up to five per cent of the UK's population are hoarders –the equivalent of more than 1.2m people, says Dr David Mataix-Cols in helpforhoarders.co.uk. The percentage of hoarders receiving domiciliary care is a smaller figure which home care services believe does not justify specific training.
Before any home care is given, a client is assessed in their home environment. Responsible for client assessments, Chris Bates, home care supervisor for the Chelsea area of the Age UK Kensington & Chelsea At Home Service, recalls one client in his mid-eighties whose love for literature was evident from her first visit.
Walking into the house, she was met with "wall to wall books".
"Initially you're a bit shocked. That sense of shock goes when you talk to them."
With a hip replacement, the man struggled to move about, prompting concerned family to arrange for home care. Caring and hoarding then took place side by side.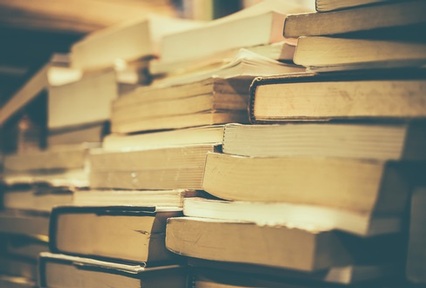 Two of the three bedrooms and one of his two bathrooms were filled with books. Home care staff helped with the man's personal care, medication, breakfast and chores such as vacuuming.
She says, "He wouldn't throw anything away, so it was just literally tidied up and put into a room that he wasn't using, so we've made it safe for him to use the kitchen, the dining room and the bathroom. They're relatively clear.
"He gets books and other literature sent to him, which doesn't help the situation.
"It's an organised mess so to speak. If staff are told not to touch anything or dispose of anything, then we have to respect that. He actually does seem to know where everything is in the madness of the mess. If he wanted to look for a book, he'd know where to look for it."
The Chief Fire Officers Association (CFOA) explains on its website how hoarders engage in 'clutter blindness' and can see the clutter but 'mentally block it out.'
Chris Bates has also cared for a lady whose pop memorabilia dominated her home. The woman, in her 30s, was regularly visited by a psychiatric team to treat her mental health condition and the home care worker says it was her love of Queen that made home care a bit of a challenge.
Referring to the stacks of Queen LPs, CDs and cassettes in each room, Chris Bates explains "I couldn't touch it, I couldn't move it into another room. I heated up a microwave meal. That's what she wanted."
"If they are not compliant it is a really difficult situation for the home care worker. We have to abide by what they want. It's their home".
Safeguarding
The Care Act 2014 identifies self-neglect as a safeguarding responsibility, defining it as neglecting to care for one's personal hygiene, health or surroundings with behaviour that can include hoarding. Legal considerations include the Mental Health Act – is the person suffering from a mental disorder; Mental Capacity Act – does the person lack capacity to make decisions about their self-neglect and Human Rights Act – right to respect for private and family life.
Self-neglect is a challenging issue to address because of the need to strike a balance between respecting a person's autonomy and fulfilling a duty to protect the adult's health and well being but home care services cannot tackle the issue alone.
Relationship building
Social Care Institute for Excellence (SCIE) states in its report 'Self-neglect and adult safeguarding': ''Adult safeguarding responses should be guided by the adult themselves, to achieve the outcomes that they want to achieve.
'Research indicates that intervening successfully depends on practitioners taking time to gain the person's trust and build a relationship, and going at the person's own pace.'
Claire Crawley, senior policy manager, adult safeguarding at the Department of Health agrees. She says "Working with someone who hoards or self neglects is very much about relationship building which can be a very long process". And, in the absence of family and friends, home care workers are well placed to build a relationship with the individual who lives alone.
Mitigate against risks
The UK Home Care Association's (UKHCA)'s policy director Colin Angel says "Hoarding could impact on the health of the hoarder and the safety of their home care workers. In addition to their duty of care to the people they support, home care employers have the responsibility to identify and mitigate risks to staff.
"Where hoarders' homes carry increased risks of fire, trips and falls or vermin infestation, providing care can be hazardous to safety. This will require careful risk assessment may include adapting systems of work, providing additional training or personal protective equipment.
"Home care services carry out an assessment of the environment where care will be taking place. If the home environment is changing, the risk assessment needs to be reviewed.
"There is a big element of negotiation with the person using the service in order to reduce health and safety risk to staff and we'd anticipate that hoarding behaviour would be referred to the local authority, where appropriate. The discussion will need to be between the service and the care commissioner (local authority) as to whether and how care can be undertaken."
Hoarding can sometimes be linked to a significant life-changing event and accumulating things can fill a void and give people a sense of control. The CFOA says when hoarders start talking about the clutter, that may be a sign that they want help.
'I'm still slightly broken and living in self-imposed chaos'
A hoarder going by the name of 'Untidy House, Untidy Mind' is taking tentative steps towards addressing her clutter by blogging about her feelings. She says "After 20 years, my marriage ended and it's fair to say it broke me, seven years later I'm still slightly 'broken' and living in self-imposed chaos and clutter." In her blog post threelittlesteps.blogspot.co.uk, she refers to a giant elastic ball with thousands of tightly woven bands 'bigger than a man'.
She says "Each and everyone of my rooms is cover in vast layers of possessions. If I asked you to unravel the giant ball, to find the end of the bands or string would you be able to instantly do it?
"So this in my mind is the hoarders dilemma. We are faced with a big ball of tangled, tightly wound possessions. From personal experience I can tell you, my mind scans all the objects in front of me, but I do not see individual items that need putting away, I see one massive ball of mess and I quickly feel physically and emotionally overwhelmed."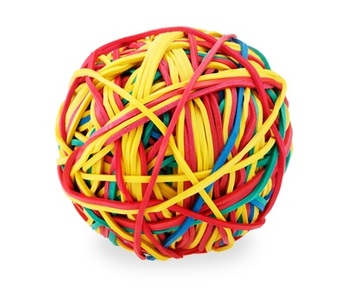 The CFOA says: "With the proper support help and guidance hoarding problems can be resolved.
Decluttering without consent can make things worse
"Large scale clean-ups without the client's permission do not work – it is likely to have a long term negative impact on the client's mental health," the CFOA adds. The NHS says hoarders need reassurance that nobody will go into their home and throw everything out.
Pete Wild, Cornwall Council's senior manager for Older and Physical Disability People Service, says his team has witnessed self-neglect with Cornwall home to at least 700 hoarders.
He says "A contractor raised the alarm over the health of a man with learning disabilities who was living on his own. The contractor, who was working at the next door property, saw that the man had very badly infected legs and referred him to us. Without the actions of the contractor he could have died. Instead he was admitted to hospital and has now recovered."
Multi-agency approach needed
"Multi-agency involvement" can establish the best approach says Elaine Cass, practice development manager at SCIE.
"If home care services see signs of hoarding they should report it. Early intervention is absolutely key."