CQC announces changes in regulatory fees for health and social care providers
31-Mar-16
Article By:
Melissa McAlees, News Editor
The Care Quality Commission (CQC) has outlined the fees that providers of health and adult social care in England will pay from April 2016 to cover the costs of their regulation.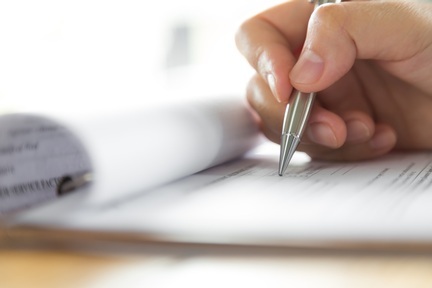 CQC's regulatory functions are funded both by fees paid by providers and by grant-in-aid from the Department of Health. Government policy requires CQC to increase the fees it has to charge registered providers, so that it can move towards fully recovering the chargeable costs of regulating health and adult social care in England.
David Behan, chief executive of the CQC, said: "We understand that the scheme that has been put forward is not the one the majority of those who took part in our consultation would have preferred. In order to achieve our requirement to the Government and commitment to the taxpayer, we need to work towards reaching full cost recovery while reducing our overall budget by at least £32m.
"In May, CQC will publish its strategy for 2016-21, which will set out how we will be an efficient and effective regulator with fewer resources. It is important that while we make efficiency savings, we can continue to carry out our role effectively.
"Over the next five years we want to develop our approach so that providers of services get more value from the work that we do, by sharing data about the quality of services and highlighting good practice.
"The fee paid by providers is the charge for entering and remaining in a regulated sector. The public deserves nothing less than safe, high-quality and compassionate health and adult social care, and we must continue to act in their best interests."
In its public consultation in 2015, CQC outlined proposals to achieve full chargeable cost recovery for all of the sectors it regulates over a period of either two or four years.
Following the Government's Spending Review, the level of grant-in-aid available to CQC for 2016/17 is such that in order to fulfil its statutory functions, CQC has had to recommend the two-year option to the Secretary of State, except for dental and home care providers.
The amounts that CQC will charge to providers differ depending on the cost of regulation in each sector and how close they are currently to full cost recovery. Examples include:
• £451 increase for a care home with 26-30 residents;
• £573 increase for a single-location community social care provider (such as a home care agency);
• £58,656 increase for an NHS trust with an income of £125m to £225m;
• £1,849 increase for a single-location GP practice with 5,001-10,000 patients.
Home care agencies will be subject to fee changes on the basis of the four-year trajectory towards full cost recovery.
CQC will publish a calculator on its website to help providers work out their exact fees for 2016/17, alongside detailed fees guidance.
The Voluntary Organisations Disability Group (VODG) has strongly opposed the CQC's announcement to increase the fees charged to providers.
Professor Rhidian Hughes, VODG's chief executive, said: "Alongside CQC's strategy consultation this latest announcement does little to strengthen the regulator's commitment to efficiency and cost control. The sector cannot withstand further financial pressures, and the fee increase represents a very significant additional burden on services."
"The outcome of CQC's statutory consultation seems to have been ignored and the announcement comes just days before the new fees come into force. This is no way to regulate the sector."
The new fees will take effect from 1 April 2016. For more information visit: http://www.cqc.org.uk/content/changes-regulatory-fees