New State Pension to give 'dignity in retirement'
06-Apr-16
Article By:
Melissa McAlees, News Editor
The new State Pension has been launched in the hope that it will give savers a more solid base for their retirement planning.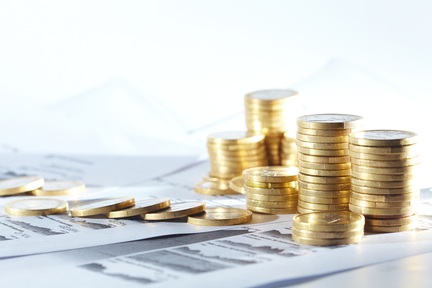 Chancellor of the Exchequer George Osborne and Work and Pensions Secretary Stephen Crabb said the new flat-rate state pension for millions of new pensioners will help deliver 'dignity in retirement'.
Anyone reaching state pension age will qualify for the Government's new single flat-rate payment from 6 April 2016, which offers up to £155.65 a week. It replaces the previous system of a basic state pension and an additional state pension with a single payment. Usually people will need at least ten years of qualifying National Insurance (NI) contributions to get any state pension.
Mr Osborne said: "Today's reform of the state pension is the most significant since its inception. The new system means that at last, people will have certainty in what they can expect from the state in old age – and for many women and the self-employed, it will be more generous.
"People will know that the full amount when they reach state pension age will be over £8,000 a year in today's money, so they can plan other retirement saving they may want on top. These changes will benefit women in particular, with three million significantly better off by 2030.
"At the same time, with our new National Living Wage lifting pay, we're taking steps to make sure people keep more of what they earn. There's also action to boost saving – with our new personal savings allowance lifting 17m people out of paying any tax at all on money they're putting away for their futures."
New system
Figures from the Department for Work and Pensions show that around three-quarters of people who reach pension age in the first 15 years of the new system will be better off, with 80 per cent of those reaching state pension age in 2016 getting an average of £7 more a week.
Secretary of State for Work and Pensions, Stephen Crabb, added: "This ambitious new reform will transform the state pension for future generations. Millions stand to gain from the simpler system, including women and the self-employed, who so often lost out in the past.
"Combined with solid private pension savings which are being expanded through automatic enrolment, it will help ensure that people have much needed financial security in their later years."
The State will provide over £8,000 a year when individuals reach their state pension age, after 35 years paying in or getting credits. This is currently set at age 65 for men and 63 for women.
The new pension is among a number of reforms to taxes, NI allowances and savings coming into effect to support savers and ensure economic security at every stage of life.
Reduce poverty
However, Janet Morrison, chief executive of Independent Age, commented: "In the long run, these reforms will give us a simpler system that should help reduce pensioner poverty. But as we enter a potentially confusing transition period, the state pension system remains complex and hard for older people to navigate. And we can't forget the 1.6 million older people living in poverty right now who won't benefit from these reforms.
"An estimated 1.4 million pensioners are not claiming pension credit that they're entitled to, which just goes to show how confusing the system can be. It is incredibly important that pensioners arm themselves with the knowledge they need to get the benefits to which they are entitled. Older people can use the Government's Pension Wise website or free advice charities like Independent Age."
In addition, Age UK has revealed that 70,000 retirees will be worse off under the new system because they have made fewer than ten years' NI contributions. Age UK's charity director, Caroline Abrahams, said: "We know that many people in their fifties and sixties are completely unaware of how they will be affected.
"There is evidence suggesting that some people in this age group are so worried about what their finances will be once they retire that they are reluctant to think about it at all, but our strong advice is to take action now to find out exactly where you stand.
"The reality is that the news will be good for some but disappointing for others, which is why it is so important for everyone approaching retirement to check their state pension age and what they'll receive when they reach it."
For more information on the state pension visit: https://www.gov.uk/government/announcements
Alternatively for advice on the new state pension visit: http://www.ageuk.org.uk/