Older than the Queen but they still have hots for each other
21-Apr-16
Article By:
Angeline Albert, News Editor
They may be older than the Queen but Les Racle, aged 90, and his wife Hilda (92) know how to keep their love alive and say being the best of friends helps.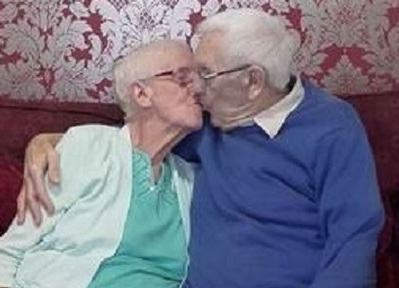 The couple, who live at Ash Tree House care home in Hindley, are celebrating their 70th wedding anniversary with their daughter, son, five grandchildren and 13 great grandchildren.
Married on 20 April 1946 at Saint Clements Church in Urmston, when Les was on leave from the Royal Navy, they have lived together at Ash Tree House since February.
Their daughter Jean lives in New Zealand but made the trip to England to be with the happy couple for their celebrations.
Ash Tree House staff and residents celebrated as their anniversary cake was cut and the couple have received congratulations from the Queen.
Les and Hilda married when they were aged 22 and 20, and honeymooned in Blackpool before Les had to return to his naval ship.
They bought their first house for £750 – a semi-detached property which had to be rebuilt after it was demolished during an air raid.
Les purchased the couple's wedding rings in Australia but had to keep an eye on them while serving in the Pacific.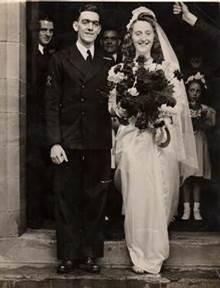 The couple are excited to be celebrating their platinum wedding anniversary and have revealed their secret to a long and happy marriage.
Les said "We are so happy, we are still the best of friends, even after 70 years of marriage. Live, love and be happy, and you can't go wrong!"
Kathryn Disley, home manager of Ash Tree House, run by Ideal Carehomes, said "They are a perfect couple and still very much in love. They are inseparable and always smiling and laughing."