One of the biggest challenges faced by care staff is ensuring that the needs of the person they're caring for are met when care is being delivered.
However one of the greatest challenges faced by people with disabilities is communicating their physical, emotional and sexual needs to the person providing care.
Though care homes and home care provides promote the concept of person-centred care, often there isn't enough support for care staff to begin conversations about people's sexual needs and their disability.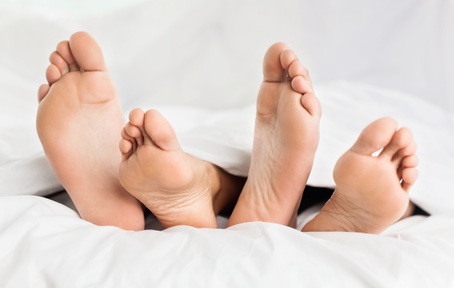 Enhance the UK is a user-led charity working to educate people about disability, while supporting people with disabilities to lead full and active lives.
Chief executive of the charity, Jennie Williams has more than 20 years' experience working with people with a range of disabilities, and herself has hereditary, degenerative hearing loss and uses a hearing aid.
She said: "There isn't enough support at all for people in terms of sex and disability. We're 20 years behind and if you were to look in people's care plans if they live in a care home or have supported living, very rarely does it say what someone's sexual preferences are, if they're in a relationship or have a partner who they might want to come and stay, and if that is something that is important to them. It isn't something that's encouraged in most care settings or by care staff and rarely do you get a double bed unless you pay for it yourself and it is rare for partners to stay overnight.
Desexualised and institutionalised
"Some of us want to be in a loving stable relationship and some of us just want to have one night stands, the same applies if you have a disability. The difference being, is that if you don't have a disability and are not relying on care support, you have choice. If you live in a care home or require care, that choice is often not given to you or taken in to consideration at all. You can become extremely introverted, made to feel desexualised and institutionalised very quickly."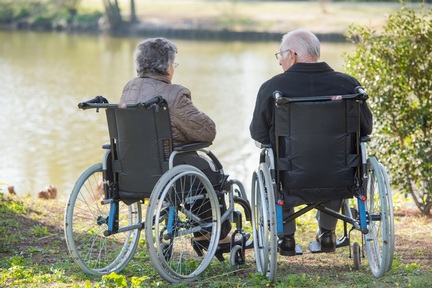 Enhance the UK work with organisations such as Scope helping them to produce their on-going 'End the Awkward' campaign, which aims to change attitudes towards disability. In addition to launching a range of Romance Classics, working with Channel 4 to produce a series of short Youtube films on 'What Not to Do' and publishing the A-Z of sex and disability.
While Enhance the UK's own Undressing Disability Campaign aims to raise awareness of the standards in sexual health and sexual awareness for people with disabilities.
Scope's 2014 'Current attitudes towards disabled people' report revealed that more than two-thirds (67 per cent) of the British public feel uncomfortable talking to disabled people, highlighting that the problems faced by disabled people are not exclusive to conversations about sex and relationships, but begin with basic day-to-day conversations.
People with disabilities are sexual beings
"Sex and disability is a massive taboo. Disabled people want to talk about it, it is the able bodied people that don't most of the time. People don't necessarily think about disabled people having sex, which is a problem in itself and there are lack of opportunities for people with disabilities receiving care or in a care setting as there may be a lack of transport or a lack of support staff available.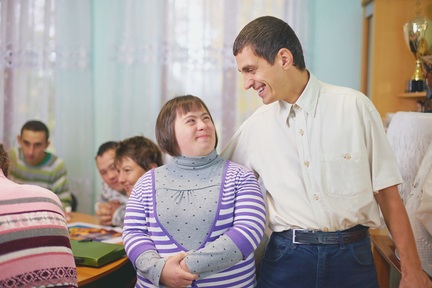 "Often in care settings when there are opportunities to go out, it is in a group and it's very rare for someone to be able to go out on their own and meet someone or go on a date. It's a difficult conversation to have to meet someone and then tell them you live in a care home or require care. There is a lack of independence and a lack of privacy and that is really hard to share that with someone."
Comedian Romina Puma, has muscular dystrophy, a condition that affects her on a daily basis, causing pain and making moving difficult. She uses her comedy to raise awareness of her own condition and all the associated things that come with it. She said: "I felt that I needed to talk about my condition and all the things that comes with it. For me it was therapeutic and at the same time I was saying something in a funny way that leaves the audience with something to think and or to talk about.
"Sex is, in my view, as important as breathing, eating and drinking. Without sex you are not having a complete life. You will always feel that there is something missing."
'Not being able to be touched is soul destroying for many'
One of the most common reasons cited for a lack of support and options available to people receiving care is a lack of education among care workers. Staff who don't know how to approach the subject and parents of young people with disabilities who do not want to think about their child having sex or are too embarrassed to discuss it with them.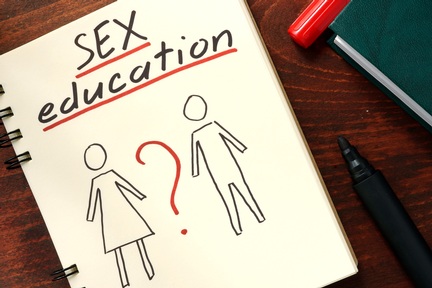 Social worker Sally Lee recently completed a PhD on sexual well-being. She commented: "I think there are a number of barriers which interfere with some social care workers talking about sex. Some workers are very good at it and this shouldn't be forgotten.
"Sex is not a priority in care organisations, at best it is an 'add on' - but person-centred care should be looking at it.
"For social work I think it is also to do with the focus on statutory duties. The well-being principle in the Care Act has opened up opportunities to consider well-being in its many forms (including sexual) but the current context of austerity means regulatory work has to come first.
"Raising awareness is necessary in every care organisation, but that has to be done in a sensitive way which also explores workers values - not that that is an excuse for workers not to participate but that training is sensitive."
Jennie continued: "Sex education is an option for all parents and some people choose to opt-out of having that for their child if they have a disability, that is their prerogative, but quite often their child is missing out by not getting the relevant education that they need.
"It's very difficult for parents to think of their children having sex, but it is important and as young people grow up and their bodies and hormones change, and we need to support people who are cognitively able and have physical disabilities.
"It's our human right to have choice and be intimate and have sex if you want to and not giving people that choice is so damaging. Not being able to be touched unless it's because someone is performing personal care, wearing gloves or protective clothing is soul destroying for many."
Providing person-centred care and choice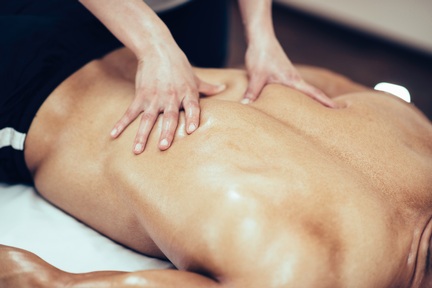 Jennie recognises that some people may want to use sex workers, however if they are living in a care setting, it can be difficult to get through the 'red tape' associated with the issue. Recognising that although some staff are open-minded, making it easier for people to use sex workers, however if the staff or the setting is particularly religious it can make it difficult for people to have their needs met.
She commented: "Though there are some very open-minded care staff out there, we're still very institutionalised in the way we 'look after people' The implementation of person-centred care and providing people with more choice and a say in how and what type care is provided is great and has progressed massively but it still is not enough in most cases when it comes to sex.
"A lot of people enjoy dating and having sex and if you haven't got that in your life or the glimmer of hope of having that in your life, it can lead a very dull and depressing existence.
"For the most part, the majority of people we speak to say that the thing they miss most and want the most is intimacy, intimacy is so important, exciting and special for us all and is what makes us humans so amazing."