Delays in discharging older patients from hospital when they no longer need to receive acute clinical care is costing the NHS £820m every year, according to a report published by National Audit Office (NAO).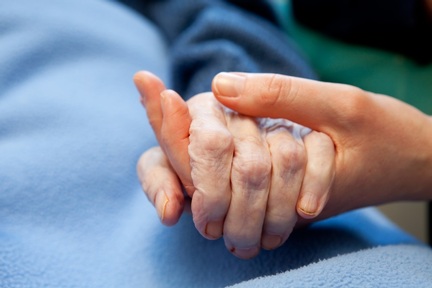 The 'Discharging patients from hospital' report has revealed there are currently far too many older people in hospitals who do not need to be there, which without radical action, will worsen and add further financial strain to the NHS and local Government.
Amyas Morse, head of the National Audit Office, said: "The number of delayed transfers has been increasing at an alarming rate but does not capture the true extent of older people who should not be in hospital.
"While there is a clear awareness of the need to discharge older people from hospital sooner, there are currently far too many older people in hospitals who do not need to be there. Without radical action, this problem will worsen and add further strain to the financial sustainability of the NHS and local Government."
Patient's health
NHS guidance advises that patients should be moved out of hospital as soon as it is clinically safe to do so, as longer stays in hospital can have a negative impact on older patients' health, as they can quickly lose mobility and the ability to do everyday tasks.
Since 2013 the official data shows there has been an increase of 270,000 in days in acute hospitals when beds have been occupied by patients who have had their discharge delayed unnecessarily, to the current figure of 1.15 million days.
These figures only account for delays after clinicians and other professionals deem a patient to be ready for discharge, and does not include all patients who are no longer in need of acute treatment. Therefore, the number of patients aged 65 and older who are no longer benefiting from acute care could be as high as 2.7 million days.
The main factors behind this rise include people waiting longer for home care packages or nursing home places, and workforce capacity issues in health and social care organisations making it difficult to discharge older patients from hospital effectively.
'Independence and dignity'
Care England, the largest representative body for independent social care providers, has welcomed the NAO's report and has called on the Government to join up health and social care, by using and building capacity in care homes.
Professor Martin Green, chief executive of Care England said: "The National Audit Office's report highlights, yet again, the blockages in the system. It estimates that 85 per cent of patients subjected to delayed discharges are aged 65 and over.
"As we have always maintained, shaving money off social care is false economy for the NHS. Older people are getting a raw deal owing to short-termism, and a lack of understanding of the costs of care and the route to timely discharge. This is depriving older people of their health, independence and dignity.
"Often, older people are ready to be discharged from hospital, but they lack the necessary ongoing support. The discharge process needs to be better managed and planned; not forgetting the role that care homes can play in offering step-down and intermediary care, if they can be sustained by realistic funding levels."
A spokesperson at the National Institute for Health and Care Excellence (NICE) added: "This NAO report makes clear the need to improve the way that older patients are discharged from hospital, particularly when they no longer need the same level of care.
"Whilst we understand the pressures facing our health and social care system, our guidance aims to improve the situation that some older patients are finding themselves in. Moving people to more appropriate community or care home settings will help reduce the cost burden on the NHS for hospital bed days, as well as ensure that a patient's well-being is being looked after – particularly if they are older and more vulnerable."
'Rehabilitation support'
"Our social care guidance, 'Transition between inpatient hospital settings and community or care home settings for adults with social care needs', recommends offering older patients early supported discharge – this is where a patient can be discharged from hospital early to receive rehabilitation support at home. Our guidance also recommends that one person, either from the hospital or community-based team, should be made responsible for a patient's discharge from hospital.
"The report also highlights the importance of implementing our guidance as good practice. To help address this, we are producing a quality standard (QS) on transitions for adults with social care needs that focuses on particular areas of improvement."
President of The British Geriatrics Society, professor David Oliver, highlights the 'urgent need for adequate funding for social care to deal with the largely unmet need and rising demands of an ageing population'.
"In order to facilitate hospital discharges for older people we need adequate capacity in intermediate care services. The British Geriatrics Society urges medical professionals to help facilitate hospital discharges of older people by providing better focus on patient flow, regular patient reviews and expediting access to post-acute rehab to ensure that patients are not remaining in hospital for non-medical reasons.
"Although there has been a recent emphasis on the negative effect of early discharge upon older patients it should also be remembered that staying in hospital when it is not medically indicated also has a negative impact upon a patient's health, well-being and ability to regain independence.
"In conclusion, the report correctly identifies the urgent need for funding for intermediate care services and the benefit such investment will have on patient outcomes and the effective management of NHS resources," he said.
For more information on the report visit: https://www.nao.org.uk/report/discharging-older-patients-from-hospital/#