Home care provider, Home Instead Senior Care, set up a charity to fund the little things that can make a big difference to older people's lives - from VIP days out at the seaside, to cinema nights, vintage tea parties with jive dancers to festive dinners.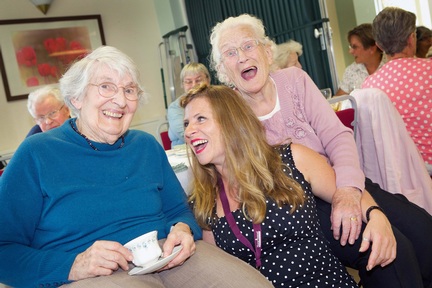 A year on and The Bring Joy Foundation has already fulfilled wishes worth £30,500 of over 7,600 older people. To do this staff from Home Instead Senior Care have been taking part in fundraising events and so far have raised £100,000.
The Foundation funds special events or pays for favourite pastimes to be rekindled through its 'wish granting' donations for older people.
The Bring Joy Foundation's founder Sam Brocklebank, said: "Raising a staggering £100K to put the fun and joy back into ageing has been a wish come true. We're filled with pride at how well our charity has been adopted by fundraisers who have all wanted to do their bit for our older generations.
"But it's seeing the smiles, the glints in people's eyes, the happiness and laughter that have brought the ethos of the Bring Joy Foundation to life - that's the true mark of our success.
"As we move into our second year we're calling for more groups and organisations to apply for a donation from the Bring Joy Foundation so we can help make their dreams come true too."
Wishes granted include a VIP day trip to the seaside for 95 members of a community centre from Greater Manchester, a vintage tea dance complete with jive dancers in Surrey and a Christmas dinner for Sandbach Round Table members.
To apply for a wish granting donation from the Bring Joy Foundation in 2016 or to fundraise in its name, visit www.bringjoyfoundation.org