Government urged to think of the UK's ageing population as they try to tackle housing crisis
27-Jun-16
Article By:
Ellie Spanswick, News Editor
The housing crisis cannot be solved by focusing policy solely on the needs of first time buyers, says a new report published by the International Longevity Centre – UK (ILC-UK).
Authors of the think-piece, Sir Michael Lyons, Caroline Green and Neal Hudson argue that building and sustaining house building to meet the UK's chronic undersupply requires action on all levels, not just focused on younger people.
The report comes at a time when the UK housebuilders have decreased in value by as much as 40 per cent as Britain prepares to the leave the EU.
Since the result of the EU Referendum was announced on Friday 24 June, £8bn has been wiped off of the UK's four largest housebuilders, Taylor Wimpey, Persimmon, Barratt, and Berkeley, who had previously reported steady growth in the last five years after the 2008 financial crash, while predicting more growth to follow.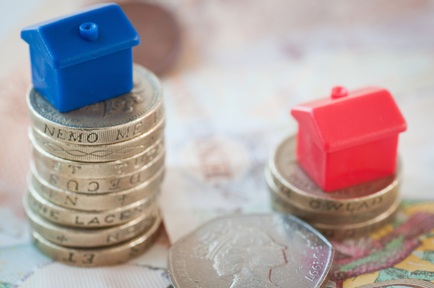 Sir Michael Lyons and his colleagues argue that while the Governments have previous focused on 'first-time buyers', faster progress can be made in helping younger generations if as much 'energy' is designated to meeting the housing needs and aspirations of parents and grandparents.
He said: "Finding ways in which local authorities can promote, support, finance and commission new homes will be critical to achieve the Government's housebuilding targets and in ensuring greater commissioning of homes suitable for older people.
"We need a better rental offer with secure tenancies and confidence of rent stability to encourage older home owners looking to release capital to provide an income in later years and to help fund housing for their children and grandchildren.
"The increased opportunities for self-build, of self-commissioning that Government is promoting could be an attractive option for those who have equity but feel there is a lack of choice to meet their aspirations or those for whom retirement settings do not appeal."
The report has been published as part of the ILC-UK's 'future of the state' project, and calls for the Government to recognise the benefits of building housing for people from a range of ages and with a range of requirements.
The authors of the study urge:
• More council commissioning of housing;
• A wider range of commissioners of new house building;
• A better rental offer for older people with secure tenancies;
• More shared ownership options for older people;
• Greater choice for older people in general needs housing.
Arguing that the lack of new housing supply has led to an increase in house prices in recent decades, study authors highlight the implications of a lack of new housing supplying, raising concerns about how this has led to an increase in house. Further arguing that this has resulted in housing wealth becoming one of the principal drivers of inequality across the UK.
The think piece stresses the importance of providing choice for older people who may be looking to downsize, saying that 'providing a better choice of options for older people looking to downsize would unlock substantial equity that could be made available to invest in new homes whilst releasing existing family homes into the market'.
Head of economics of ageing at the ILC-UK, Ben Franklin added: "Supporting our current and future housing needs must be a key pillar of a new social contract between the state and the individual. For more than a decade we have simply not been building sufficient homes to meet demand. This is having a detrimental impact on the livelihoods and wellbeing of people across all ages.
"Unfortunately this is not going to change any time soon unless we make some radical changes to the system. The UK's population is growing and is ageing which will only exacerbate the current crisis. In this context, supporting the housing needs of older people can be one important component of a strategy to revitalise the nation's housing."
The think piece forms part of an extended version of a book chapter which is due to be published by the ILC-UK on 30 June. The new report and book will focus on the future of the welfare state, exploring how the UK needs to adapt to cope with demographic change.